Date Published: 15/02/2013
Obtaining planning permission for any works on your property is now more important than ever
LOTUP, Ley de ordenación del territorio, urbanismo y paisaje (urban and landscape planning and zoning law)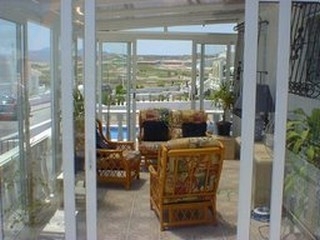 This article contains a lot of very sensible and practical advice for anyone in Spain relating to any alterations made to property mentions legislation specifically applying to Valencia. This new law completely changes the boundaries relating to planning applications and is retrospective, which means that anyone who has made any alterations to their property up to 15 years ago, ie patios, terraces, enclosing arches, putting in windows, building walls etc, must now get retrospective planning permission or face large fines. It's a very important change to the law and may well spread into other regions, although at the moment only applies in Valencia, which includes Alicante and Castellón.

Making sure your building work is legal
Many Spanish property owners, resident and non-resident, have chosen at one time or another to make changes to their property.
From building a shed to building a swimming pool, home improvements are a favourite way of making the property fit your needs whilst also increasing its value.

However, what many people do not realise is that even minor changes to the exterior of your home should have planning permission. Even paving a patio or increasing the height of a wall needs to be legalised by the town hall. Seeing the number of home improvements in many older urbanisations can give the false impression that making changes to the exterior of your property is an automatic right. It's not.

You are required to obtain licences from the town hall and agreement from your community of owners before building work can take place. In some cases, unscrupulous builders have assured property owners that permission from the town hall isn't necessary or that they have already received it for prospective projects. The only way to be certain that this is the case is to check for yourself with the town hall.
You are the person held responsible for having the correct paperwork and not your builder.

Why worry now?
There has always been a risk in going ahead with these illegal improvements. However, the risks have increased due to new laws pending. The LOTUP (urban and landscape planning and zoning law) has already been approved by the Valencian government. Although it has still to pass through Parliament, it is likely that it will become statute in 2013. When it does it will have significant implications for property owners.
According to existing law, after a period of four years has elapsed the town hall can not take any action against you even if you have not received permission for your building work. The new law will mean that this period is extended to 15 years after the work has taken place. It's retrospective too. If you made changes to your property in 1999 you could still face action from the town hall even now.

Other features of the new law include:
1. After the 15 years have elapsed, the refurbishment will still be considered illegal meaning that no additional work can be carried out on it.
2. If building work has been carried out on 'unsuitable' land it will be demolished
3. If you don't 'correct' your omission either by applying for retrospective planning permission or returning your property to its previous state, your property can be removed from you by compulsory purchase in the most serious of cases.
In some regions we are already seeing the tightening up take place. For example, in Orihuela Costa on the Costa Blanca they are already issuing fines and 14 demolition orders have been given so far with more set to follow. The illegal builds that are being targeted include storage rooms, solariums, extensions, fences and walls.
If you know that your home improvement hasn't been given the 'all clear' you can apply for retrospective planning permission. In view of the new law and the increasing vigilance of town halls, we would recommend that you do so.
article_detail
Contact Murcia Today: Editorial 966 260 896 / Office 968 018 268