Date Published: 30/05/2022
Legionella: The dangerous bacteria lurking in heated pools, jacuzzis and whirlpools in Spain
The bacteria, which can cause Legionnaire's disease, breeds in warm damp places like jacuzzis if they haven't been used for a couple of weeks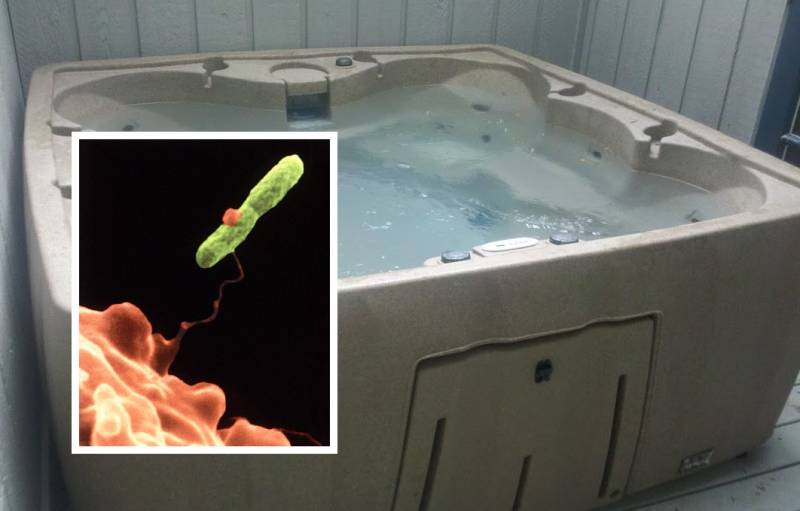 Every year, the heat arrives earlier and earlier in
Spain
, and with it the pressing desire to dive into a swimming pool or strip off and climb into a jacuzzi or hot tub.
But wait! It's very important to clean your pool or jacuzzi before using it, not only by checking the filters and the purification units, but also by taking measures against harmful bacteria that are dangerous to health, such as Legionella.
Legionella is a dangerous little pathogen that causes the pneumonia-type illness Legionnaires' disease, as well as other conditions like Pontiac fever. For most people these diseases are non-lethal, but it can be especially dangerous for immunocompromised people, people with lung problems and elderly people, and requires a course of antibiotics to cure.
The bacterium Legionella loves heated swimming pools, whirlpools and jacuzzis because warm, stagnant water provides the ideal habitat for it to develop and reproduce.
Outbreaks of Legionella can occur in large, open swimming pools, but it is more commonly found in smaller, private pools where there is a water recirculation system that may have retention points in the circuit, as these are more likely to have higher temperatures and be more prone to retaining biofilm and organic materials.
So what can you do to prevent the growth of Legionella in your pool?
How to prevent and treat Legionella in water
The first thing to do to stop Legionella from proliferating in your pool or water areas is to keep them very clean because dirt and organic matter can produce a biofilm which, when it goes into the water of the recirculation unit, serves as a nutrient for the bacteria and becomes a real risk factor in making it grow and multiply.
Secondly, if the pool has been untouched and unused between one summer and the next, or if it has not been used for a period of at least fifteen days or more, you should clean and disinfect it with disinfectant products that are specifically designed for this purpose. These products include may disinfectants used in the public health sector, such as sodium or calcium hypochlorite, chlorine dioxide, chloramines, teichloroisocyanuric acid, biguanides, ozone or similar.
If you do detect an outbreak of Legionella, you should immediately close the pool and not let anyone swim or bathe there until it has been fully cleaned and disinfected.
Images: Wikimedia commons
Address
Fuente Alamo Murcia
Tel: +34 636 698 501
Mobile: +34 646 705 088

Watermaid: salt-water swimming pool systems, pool maintenance, pool cleaning and repairs.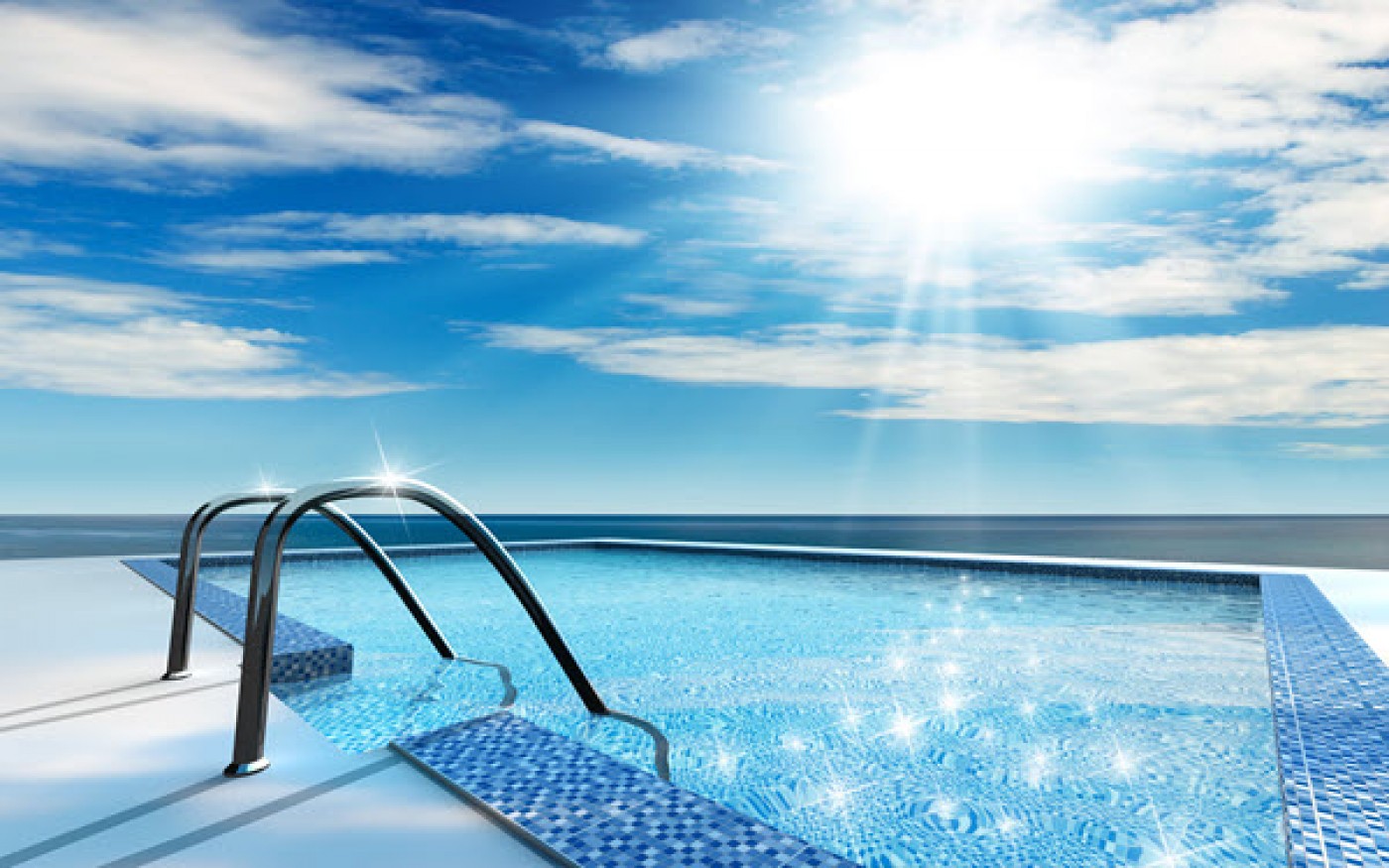 Watermaid Europe swimming pool systems is based within Fuente Alamo/Mazarrón municipality of Murcia, offering a full service, covering every aspect of swimming pool management and maintenance within the Costa Cálida and surrounding areas, including Lorca, Águilas, Totana and Alhama, servicing pools within Hacienda, MCC, Camposol, Condado, La Manga and numerous golf resorts, etc.
The business has been established for many years and is now under the management of Jon and Debbie, who not only supply the Mineral Pool systems, but also encompass: Pool maintenance and cleaning, Pool heating, Complete pool re-tiling / re-grouts, Coping stones, filters, pool covers and lighting and more importantly especially in light of Covid-19 are stringent on the safety and the cleaning of the pool environment.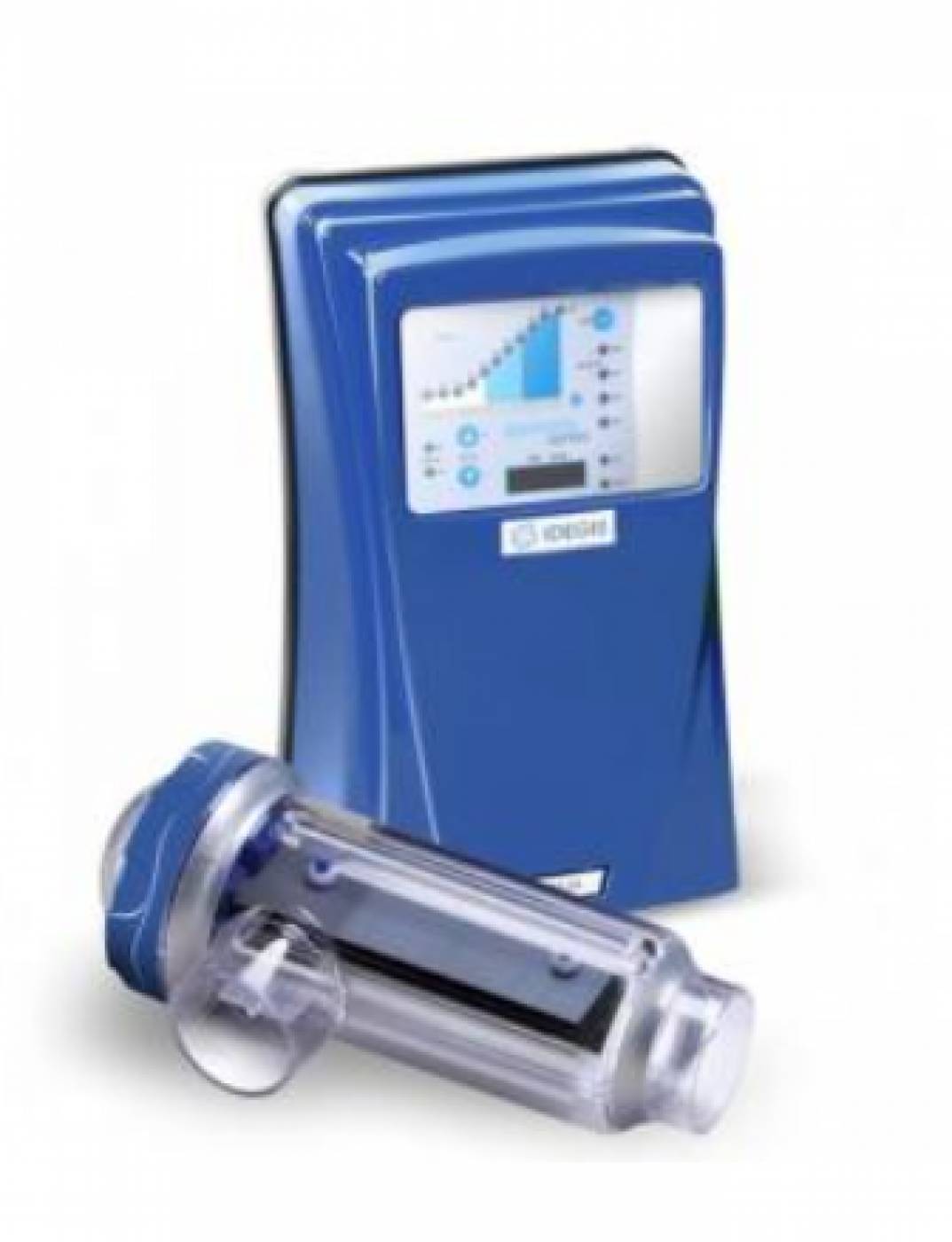 Mineral/salt pool systems: Whilst specialists in installing and maintaining mineral/saltwater systems, which deliver a more natural bathing experience, kinder to the skin, fabric and the actual pool construction, the company also offers a competitive service in every aspect of pool maintenance and pool enhancement. Watermaid undertake many pool refurbishments, which ideally would be carried out at the end of the season, over the winter period. Full re-tiles, re-grouts, construction of additional steps, fitting handrails, etc. If your pool has been damaged due to adding harsh chemicals, then autumn/winter is the best time to get it repaired and consider converting to a salt system, have your filter changed, etc, or if you wish to lengthen your season then maybe have a heater installed.
Some of the other benefits include relieving sore muscles and joints, no discoloured hair and swimsuits! Studies have shown that it's calming and detoxifying effects can promote feelings of ease and relaxation which is great for your mental health as well physical well being, just like adding Epsom salts and Bath Bombs to your bath; talk to us about the options for easily converting your chemicallycleaned pool to a mineral salt pool.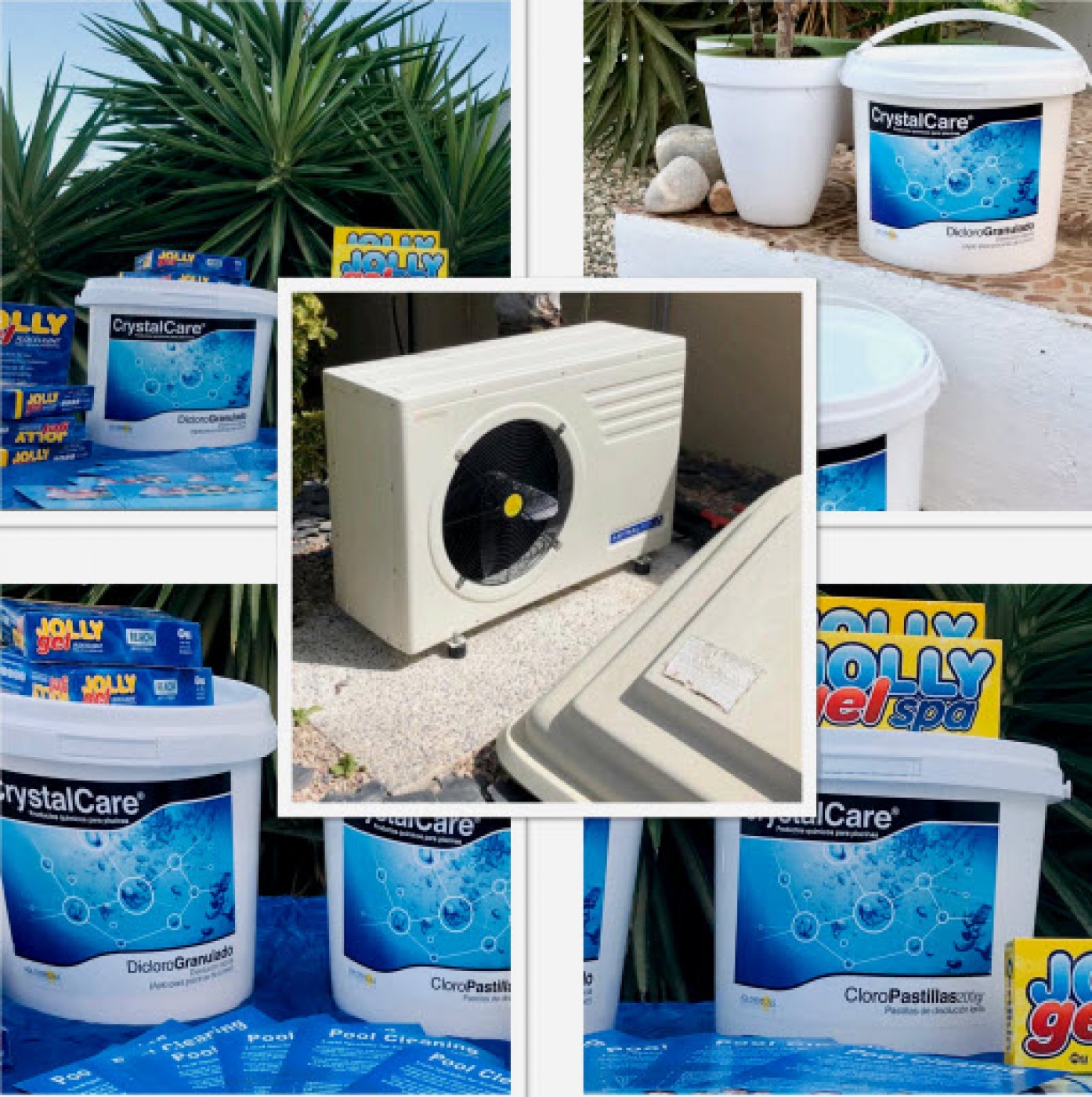 Other services and products: Watermaid offers a one-stop solution to all your pool problems as well as offering a full cleaning and maintenance service.

Pool Heaters - prolong the use of your pool by installing a pool heater. These not only allow you to use the pool for a longer period of time, they can also boost the temperature earlier and later in the year and make use of your pool a much more pleasurable experience out of the main season.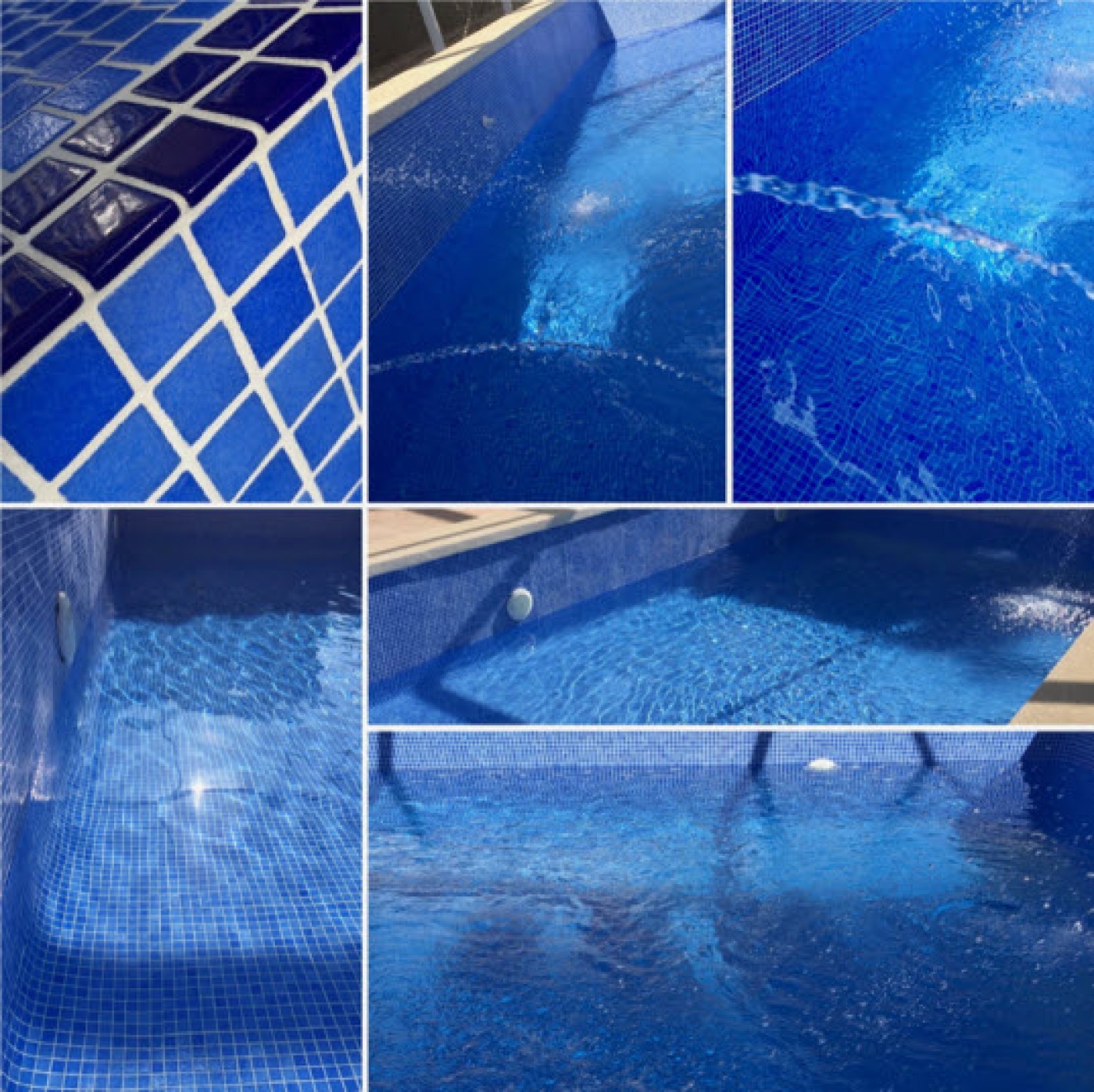 Pool maintenance: full pool Retiling and regrouts, replace coping stones and installing cascades. Pool Accessories: supply and fit handrails, pool ladders, lighting, Chemicals; supply chemicals / equipment / Jolly Gels, etc, Pool covers; pool covers not only contribute to extending pool use, they also help to keep it clean and make it safer in-between swimming sessions.
Garden tidy up and maintenance: offer full cleaning and maintenance services for garden areas around pools, including jet washing of tiled areas.
Don't hesitate to call us with any questions you may have. We will be happy to provide you with a free no obligation quotation for all your pool requirements.... Cleaning contracts, system installation, chemical supplies, repairs, lighting, re-grouts, tiling, etc.
article_detail
Contact Murcia Today: Editorial 966 260 896 / Office 968 018 268