Plaza de la Montañeta in Alicante City
Huge jets of water shoot up from the Plaza de la Montañeta
The Plaza de la Montañeta is situated in the city centre of Alicante bordered by the roads Calle Teatro, Calle Álvarez Sereix, and Calle Ángel Lozano. The square was built during the first years of the dictatorship of general Francisco Franco and until 1978 it was named "Plaza del Caudillo".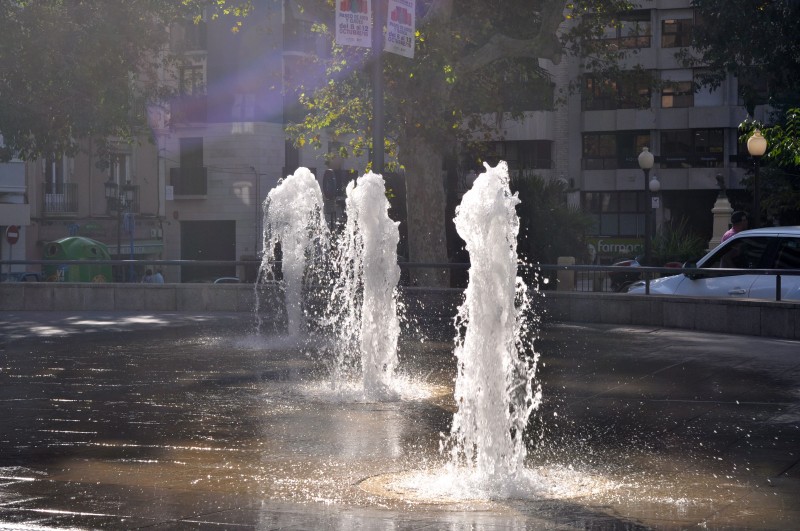 The plaza was renamed 'Plaza de la Montañeta' after the 'Cerro de San Francisco', commonly known as 'La Montañeta'. This was a hill that used to exist in this area, which was approximately twenty metres high, and was the location of agricultural mills and several turrets  used by troops during the Spanish War of Independence.
The hill was flattened in 1931, after the town hall decided that it was closing off the city's residential developments from the rest of the historical centre, causing residents to take unpractical detours in order to access the city's main central services.
The construction of the plaza initially began during the Second Republic (1931-39), but after the Spanish Civil War the work was passed on to a new architect called Félix de Azúa Gruat, who designed the square in a rectangular shape with one end left open so that it joined directly onto the nearby Plaza de Calvo Sotelo. In May of 1949 Francisco Franco inaugurated the government buildings and by 1972, an underground parking garage had been built beneath part of the plaza, diving the square into two parts, with the parking entrance at one end and water fountains at the other.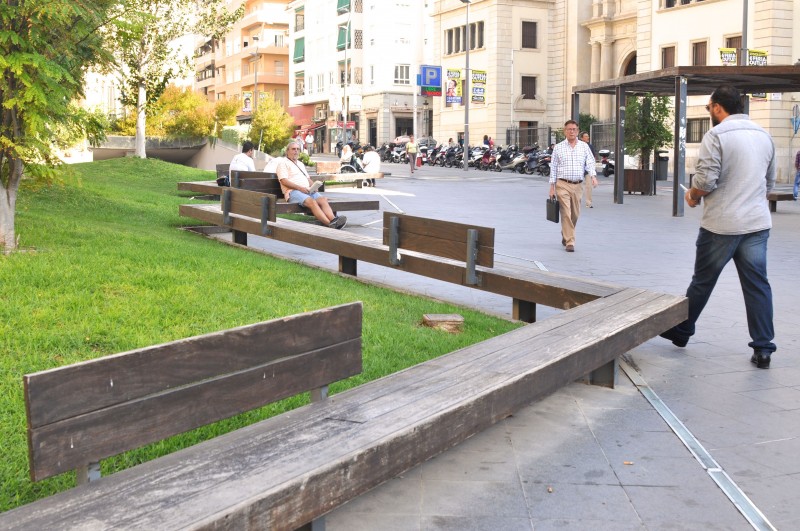 The water fountains are the main feature that draw families to the plaza, as children enjoy playing in the jets of water which shoot straight upwards 20 feet into the air periodically from staggered holes in the ground. It is also an ideal place for tourists and locals to sit and relax, as there are long zigzagged wooden benches that trail along one side of the square.
Located on the outlying edges of the plaza de la Montañeta are various Spanish Government administrative buildings including the Government Regional Deputy Delegate Office and the Ministry of Justice, as well as the parish church of Nuestra Señora de Gracia. 
Traditionally every year in the weeks leading up to Christmas in Alicante the town hall's nativity scene is put up in this plaza for the public to appreciate, as well as the huge toboggan slides that provide hours of entertainment for youngsters during this festive period. 
Click here for more information about visiting the City of Alicante, including what's on and where to go: Click for the dedicated Alicante City section
article_detail
Contact Murcia Today: Editorial 966 260 896 / Office 968 018 268