Jumilla wine route, Bodegas Nido del Cuco
This little gem is a traditional and characterful bodega offering lunches within the bodega setting
Bodegas Nido del Cuco was founded as Viña Campanero in 2002 with the intention of producing quality Denomination of Origin wines in Jumilla at affordable prices, and has since flourished with its two main labels, namely Vegardal and Cuco del Ardal.
This has been made possible by the diligent use of the Monastrell Pie Franco grapes which are one of the emblematic trademarks of Jumilla wines, and the Bodega has succeeded in producing solid and very reliable wine, as well as creating a highly characterful and very visitable family bodega in a central town setting.
There is no denying that Nido del Cuco is one of the smaller wineries in Jumilla, and the smallest to form part of the Ruta del Vino, but this lends it genuine charm and attractiveness: welcoming, characterful and everything you'd expect from a family-run bodega. It stands right in the shadow of the massive facilities of Bodegas San Isidro on the outskirts of the town, and without wishing to take anything away from either of them – both offer outstanding and enjoyable visits in their differing ways – the contrast is a fascinating one.
But this is its secret weapon, as anyone visiting the vast San Isidro (BSI) installations alongside to see wine produced in enormous quantities, which is a highly recommended way to spend a morning in Jumilla, could also follow it up with a visit to this family bodega right next door and see wine production at the opposite end of the scale. Groups can also book to enjoy a lunch inside the bodega!
As the business has developed so too has the name: Nido del Cuco translates as "Cuckoo's Nest".
The vineyards and winery
The Monastrell grape variety is the dominant one in Jumilla, and the vineyards of Nido del Cuco are no exception: as many as 80% of the grapes used in wine production are Monastrell, taking full advantage of the strain's resilient nature which allows it to flourish in the sometimes hostile climate of this part of Spain.
At the same time, the vines must be able to take nourishment from the poor soil and to resist long periods of drought, and in comparison to other varieties this leads to a yield which is lower in quantity than those of other vines. However, this potential disadvantage is outweighed by the quality of grape grown in Jumilla.
Among the Monastrell vines cultivated by Nido del Cuco are some of those which are referred to as "Pie Franco" or "European root" plants: these are descended from the ones which survived the phylloxera plague which decimated vineyards throughout Spain and the rest of Europe in the late 18th century. Elsewhere on this side of the Atlantic agriculturalists countered the aphid by inserting American root grafts, but the soil conditions in Jumilla made it one of the few areas in which phylloxera did not prosper: as a result, the Pie Franco vines of the area are among the few "genuinely" European ones still cultivated.
The grapes used by the bodega are grown on 10 hectares of land at the Finca del Ardal, which is on the foothills of the spectacular mountains known as the Sierra del Buey at an altitude of around 650 metres above sea level.
Production at Nido del Cuco is focused on quality rather than quantity, and traditional artisan know-how is valued as highly as technology in the production process. Only around 30,000 bottles per year are produced, but their popularity is attested to by the fact that some labels are fully sold out.
30% of production is destined for export, largely to the Netherlands and Belgium.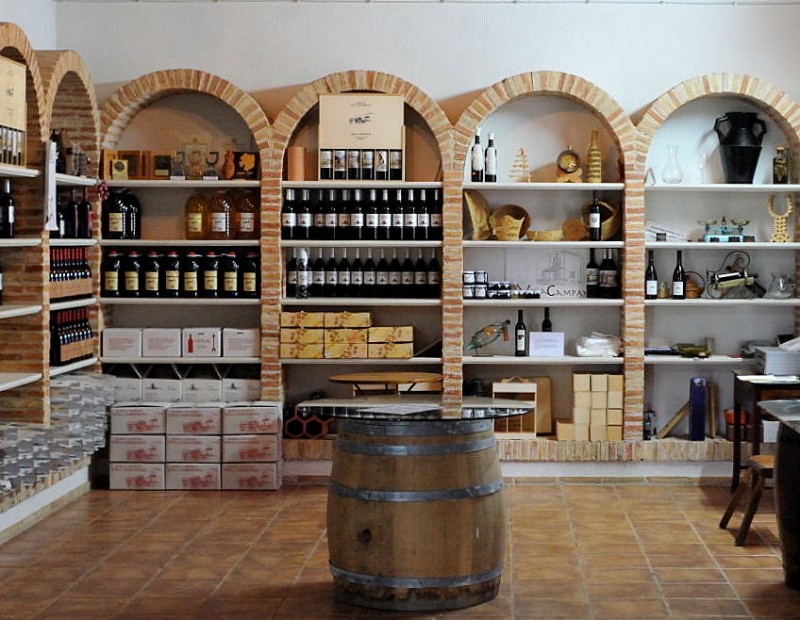 The wines of Bodegas Nido del Cuco
Most of the production at Nido del Cuco is named after the Finca del Ardal: the "Cucos del Ardal" label, for example, is a reference to the rudimentary dry stone structures which were built by the farmers of Jumilla in the past to provide temporary shelter from the storms and other adverse weather conditions which can affect the area while caring for their vines.
Vegardal: this popular wine is made using Monastrell Pie Franco grapes from Nido del Cuco's own vineyards in the Vega del Ardal. The fermentation process is such that the malic acid is converted into lactic acid, and this makes the wine smoother to the taste: a technique which has been introduced to Jumilla only in the last 20 years.
This wine is generally very affordable, with prices per bottle starting at well under 5 euros when bought from the bodega, and is made using 100% Monastrell grapes from older vines with a lower yield. It gives a characteristic Monastrell rush of tannins, but fills the mouth with a smooth, rounded flavour, leaving a lingering note of honey, tinged with redcurrants and blackberries. It has a bold deep cranberry colour, but as it is only barrel aged for one month, retains a clarity associated with tank aging.There can be some residue, but it doesn´t detract from the stamp of Monastrell.
Serve it with lamb, rosemary, aromatics, honey and winter comforts and make sure the temperature is at the top end of the 14-18 serving guidline as its flavour softens as it warms. A good buy!
Cuco del Ardal Crianza 2010: again this wine is the product of Monastrell Pie Franco grapes, and is aged for eight months in brand new French and American oak barrels. It has been awarded four stars for its relationship between price and quality by the Peñín guide.
Cuco del Ardal Edición Limitada 2010: another 100% Monastrell Pie Franco product, aged for 4 months in oak barrels.
Vegardal Organic Semi-Crianza 2012: this wine is produced using techniques which are in full compliance with EU organic agriculture guidelines, and is another prize-winner in terms of its price-quality relationship.
Vegardal Blanco Ecológico 2015: a fully ecological product, this time made from Moscatel (Muscat de Grano Menudo or Muscat blanc à Petits Grains) and Malvasia grapes. Ideal for accompanying fish and seafood dishes this is a good off-dry white, with a characteristically fruity Muscat flavour, but a striking honey colour).
Wine jam: Nido del Cuco is one of the Jumilla wineries to have branched out into the production of wine jams, in this instance using the Cuco del Ardal Crianza product combined with sugar and pectin. If you've not sampled these wine jams (jellies, it's hard to describe them as either as they have more body than a jelly yet no chunky bits like a jam) then buy some, they're fabulous with cheeses and meats and have a real wine flavour despite there being no alcohol content.
A special edition Cuco del Ardal is also available, made using what were considered the best 20 barrels of the 2011 grape harvest: to mark it out as special this is branded with a wooden label!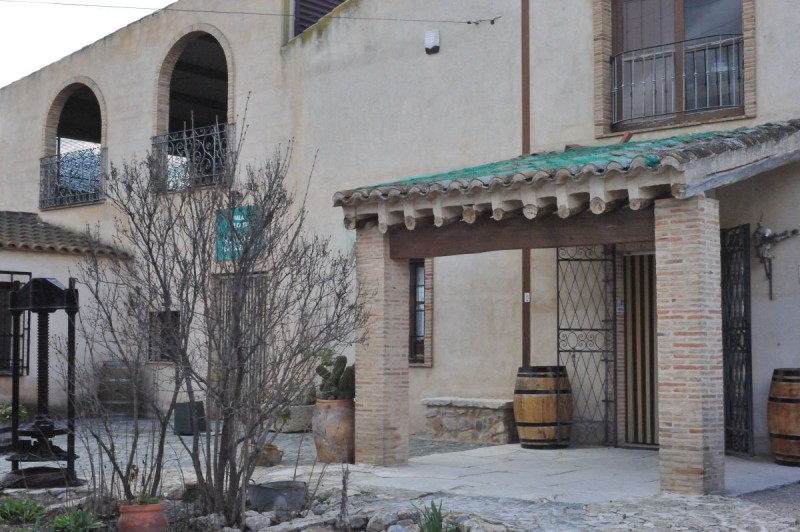 Visiting Bodegas Nido del Cuco
In the past this has always been a small-scale concern, and the welcome offered to visitors is as warm as at any Bodega on the Jumilla Wine Route!
The standard visit begins with a brief tour of the premises during which the entire production process from vine to bottle is explained. This includes a brief history of wine-making in Jumilla, from its origins in pre-history (up to 5,000 years ago) through the phylloxera epidemic in the late 19th century to the present day.
There is then a tasting of three of the wines, accompanied by a tapa or a snack in the hospitable dining area which forms part of the premises, and the entire visit, which is small in scale but impeccably informative and friendly throughout, is priced at just 5€ per head (6€ for tours in English).
For those who are sufficiently charmed by the homely surroundings a larger meal with sampling of 5 wines can also be provided at 10€ per person, and the dining area (which has a fireplace, its own kitchen and plenty of room for larger groups) can be hired for a full lunch by groups of 15 or more. This last option, which provides a chance to sample the wines of Jumilla accompanied by typical local dishes, is available at 25€ per head.
Tours in Spanish are conducted by Pedro, one of the owners of the bodega, but for those requiring an English language service a guide has to be contracted from outside, and in all cases prior reservations must be made at least 48 hours in advance. For obvious reasons this is all the more important if catering is required.
The opening hours of the winery are Monday to Friday 8.00 to 13.30 and 15.30 to 19.30, and Saturday 9.00 to 13.30, and tours are available from 10.00 onwards, although the usual starting time is 11.00.
 How to find Bodegas Nido del Cuco in Jumilla
The best way to explain the whereabouts of Nido del Cuco in Jumilla is by referring to one of its competitors, as the relatively small premises are located behind the huge industrial-scale winery of Bodegas San Isidro.
This is hard to miss as visitors approach Jumilla from the south on the N-344 road. After taking the "Avenida de Murcia" which leads in a straight line into the town centre, look out for the winery and its vast cylindrical deposit tanks on the left-hand side after approximately 500 metres. Nido del Cuco is reached by taking the small track just before the BSI winery and following it for around 200 metres.
Contact details
Address: Bodegas Nido del Cuco, Carretera de Murcia (Paraje El Prado), 30520 Jumilla, Región de Murcia
Telephone: 968 780754 / 637 288463
Email: [email protected], [email protected]
Website: bodegasvinacampanero.com
For more information about visiting Jumilla, including what's on, local news and all of the bodegas on the Jumlila wine route, visit the home page of Jumilla Today. 
article_detail
article_detail
Contact Murcia Today: Editorial 966 260 896 / Office 968 018 268