Using an estate agent when buying property in Spain
As you start the search for your dream property in Spain, you may be considering whether to use an estate agent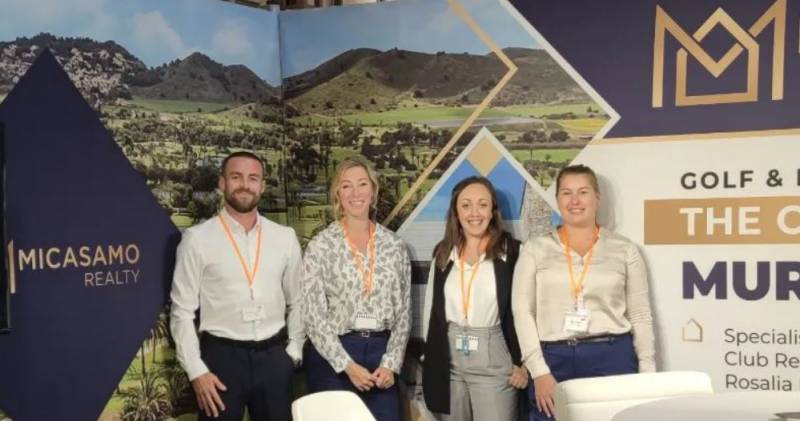 There are lots of advantages of working with a good real estate company, especially if you are moving to another country where property buying laws and the buying process can feel alien. Receiving appropriate professional advice and benefitting from an agent's local knowledge can prove invaluable.
One thing to be aware of is that estate agent services vary considerably. Some act as simple property search portals, while others provide an end-to-end and after-sales service, like
Micasamo
.
To get a better sense of what to look out for when choosing an estate agent, here are some of the questions we are often asked when we first meet our customers.
Do I need an estate agency to buy property in Spain?
No. There is no obligation to use an estate agent at all. There are, however, many advantages, especially if you are buying a property abroad for the first time and you don't have much local knowledge or a good grasp of the legal processes.
What are the advantages of using an estate agent when buying property in Spain?
The services of a good estate agent can prove invaluable. They can match you with your ideal properties, offer insights about developers (if buying off-plan) and provide you with in-depth knowledge on local areas. Importantly, a good estate agent will protect you from property scams.
Working with a full-service estate agent, like Micasamo, a lot of the stress and uncertainty can be removed from the buying process, and unnecessary delays and hurdles avoided.
Micasamo is a property consultancy, providing an end-to-end service to people buying a home in Spain. Our services include a free consultation with a legal advisor, access to the best financial advisors and residency advisors, as well as relocation advice from experienced professionals. We know everything there is to know about moving to Spain.
How do I recognise a good real estate agency?
There are so many real estate companies in Spain, it can be a minefield trying to find a good one that will serve all your needs.
There are a few things you should look for in an estate agency to make sure all your property finding needs are met. Firstly, when buying property in Spain, you really need an agency with extensive knowledge of the local area, so choosing one that is situated in or near to the location you want to buy in is best.
Secondly, and equally important, is choosing an estate agency that specialises in finding properties for people buying from abroad. You need an estate agent who will explain the legal framework and can deal with your specific needs as a foreign buyer. They should also be bilingual in Spanish and English.
Be vigilant when checking out the services that an estate agent offers. Speak directly to the estate agent and get a feel for the wrap-around services they can provide. This is often a good gauge of how invested they are in giving you the best experience.
Micasamo, for example, offer an end-to-end service which includes everything from arranging online viewings,
viewing visits
, free consultations with legal advisors, mortgage advisors, and financial advisors, relocation advice, property consultancy, and an ongoing after-sales service.
Another good way to get a quick feel for an estate agent is to
check out testimonials
. To give you some idea of what to expect from Micasamo, here's a recent one:
"Nothing was too much trouble. They are a professional company with a personal touch, and you will be in safe and capable hands if you choose them as your guide to buying a property in Spain."

- Mandy Morning
Will an estate agent in Spain help me get a visa?
Many estate agents are only involved in the selling of properties, so won't provide advice on anything other than information about the property and the actual sale.
But, if you choose an estate agent like Micasamo, you can be sure to get all the advice and help you need to manage your move abroad. Micasamo is quite unusual in that respect. Anything you need help with to realise your dream of moving to Spain, we will do everything we can to help. We can talk through your circumstances, explain the
best visa options for you and your family
, and provide guidance on how to apply.
Will an estate agent help me to organise any necessary renovations?
Most estate agents won't be concerned about any work required after the sale. At best, they may provide you with contact details of local builders.
That's where Micasamo stands out from the crowd. We help our clients with almost anything they need to buy a home and move to Spain. For us it's not just about the sale, it's about enjoying the whole experience of moving abroad. If the property you are buying needs renovation work, we can help with some of your logistical challenges, whether that is putting you in touch with reputable local builders, plumbers, electricians, and decorators, or letting workmen in before you arrive.
Don't just take our word for it. Our testimonials speak for themselves.
"Thank you Micasamo team! Natalie, Darren and the team at Micasamo helped me find the ideal home and put me in contact with local builders to update and renovate and now it is my dream home."

- Isabel Hall
Is the process of buying a property quicker if I use an estate agent?
Working with an estate agent can speed up the search for your dream home. They'll have lots of properties ready to show to you and can narrow down your choices based on your requirements and preferences. They can set up viewings quickly too.
Micasamo can kick-off the viewing online. This is a great way to narrow down a shortlist for in-person viewing and could save you several trips to Spain.
What if I have any issues after the sale has gone through?
Unfortunately, in the case of many estate agents, if any issues arise after the sale is complete, you will find you are on your own. But not with Micasamo!
We don't only want you to enjoy the experience of moving abroad, we want you to love your new life here. That's why we offer an after-sales service to make sure you get the dream property, the life you've been dreaming about and much more.
We don't fall off the radar once a property is sold. Our after-sales service is ongoing and second to none, so if you decide you want to renovate later, need help with finding colleges or schools, or have a legal property issue to resolve, we are always happy to reconnect and offer advice or help where we can.
Why choose Micasamo?
As you will quickly realise once you begin your property search in Spain, many real estate companies are focused primarily on the property sale. At Micasamo, we are genuinely invested in much more than the sale. Our end-to-end service ensures buyers are supported and guided throughout the buying process and beyond. We even continue to help our clients after they've bought their dream home.
We've made it our mission to ensure our clients can move to Spain with as little stress as possible. We honestly think the process of relocating abroad and buying the perfect home in Spain should be an exciting and enjoyable experience. That's what we aim to achieve with every single buying journey.
We are always delighted to receive feedback and we were high fiving in the office when we heard this from our recent client, Kate:
"I cannot rate this agency highly enough. They guided us through the whole property purchase process from start to finish. Always attentive and on hand for advice."

- Kate Holliman
If you want to work with a real estate agent that is as genuinely passionate about your move to Spain as you are, then pick up the phone and
give us a call
. We would love to talk to you.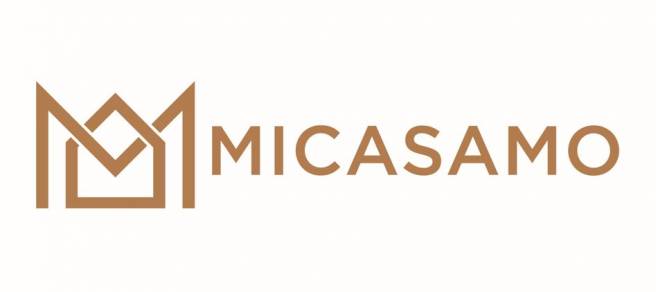 Address
Plaza Mayor, Bellaluz Pueblo, La Manga Club Murcia 30385
Tel: +34 868 707 997

Welcome to Micasamo Realty and company owners The Brown Family from the hit Channel 4 TV show, "Sun Sea and Selling Houses". We are a premier real estate agency dedicated to providing exceptional services to our clients. With a commitment to excellence and a wealth of industry experience, we are here to assist you with all your real estate needs.
Located in the heart of La Manga Club on the Costa Cálida, Micasamo Realty has established itself as a trusted name in the local real estate market. Our prime location allows us to have an in-depth understanding of the area's dynamics, market trends, and property values, enabling us to offer valuable insights and guidance to both buyers and sellers.
At Micasamo Realty, we offer a comprehensive range of services to cater to various real estate requirements. For buyers, our expert team of agents is dedicated to helping you find the perfect property that aligns with your needs, preferences, and budget. We listen attentively to your criteria and utilise our extensive network and resources to locate suitable options, arrange property viewings, and guide you through the entire buying process.
For sellers, we employ innovative marketing strategies and utilise the latest technology to showcase your property in the best possible light. Our team of skilled professionals will handle every aspect of the selling process, from pricing your property competitively to negotiating offers and ensuring a smooth transaction from start to finish.
Additionally, we provide specialised services such as property management, property rentals, investment consultation, and relocation assistance. Whether you are a first-time buyer, a seasoned investor, or looking to relocate, our dedicated team is here to provide personalized solutions tailored to your unique circumstances.
Micasamo Realty takes pride in delivering exceptional customer service, fostering long-term relationships, and exceeding expectations. We are committed to transparency, integrity, and professionalism in every transaction, ensuring that your real estate journey is a seamless and rewarding experience.
Contact Micasamo Realty today and let us guide you through the exciting world of real estate with our expertise, passion, and unwavering commitment to your success.
Micasamo office hours
Monday to Friday: 10am-8pm
Saturday: 11am-5pm
Sunday: 11am-3pm
Please scroll below for full property SALES listings:
Contact Murcia Today: Editorial 966 260 896 / Office 968 018 268