Update from Silvana Buxton, Councillor for Camposol and International Relations
Welcome news: the bridge over the Rambla de Las Moreras has been repaired to an excellent standard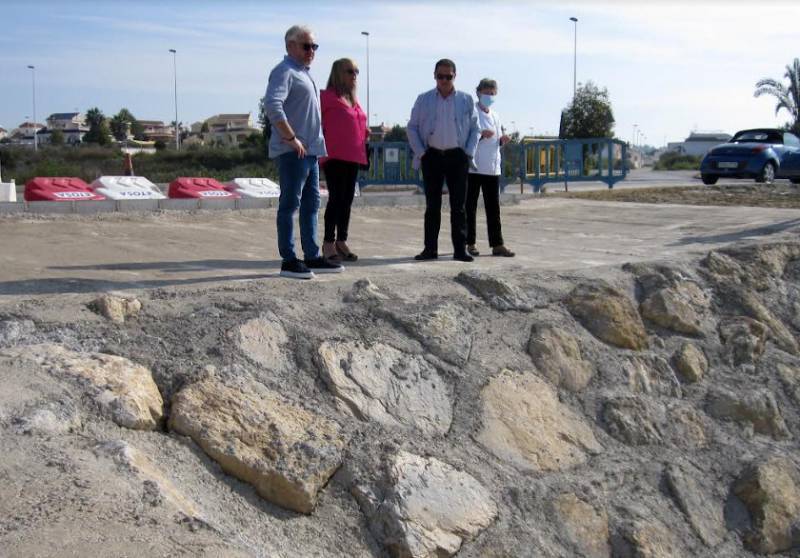 In only its third year in office, and in spite of losing over two years to COVID, the current Council of Mazarrón can proudly state that more has been done for Camposol than ever before. In a municipality of over 35,000 inhabitants, the 4,000+ residents of Camposol can be assured of a Council representation at all times, and an equal share of care and attention is provided.
Some of the problems in Camposol problems, after over 25 years of neglect, cannot be resolved as promptly as one would wish, but work is constantly going on behind the scenes to try and achieve a successful solution to the most pressing ones within the next few months.
In the meantime, with the cooperation of her colleagues and fellow Councillors, the Councillor for Camposol can among others list the following visible achievements:
The repairs and update of the Medical Centre, including a new isolation side entry and separate room for possible COVID cases.
The repair and update of the Social Centre in sector B, for the continuous safety of its users.
A brand-new children's play area in sector A, opposite the Medical Centre, following many years of campaigning from residents.
The provision of a 5-a-side football pitch, in sector D, which is now giving pleasure to the young and young-at-heart.
Other items that can be of interest to the Camposol Today readers, include:
DRIVING ON A UK LICENCE – The UK Government update of 29/4 states: From the 1st May UK driving licences will no longer be valid for driving in Spain if you have been resident for more than 6 months.
GRANTS FOR INSTALLATION OF SOLAR PANELS – This is a Regional initiative and any information must be requested from the CARM (Comunidad Autónoma Región de Murcia, the regional government).
GRANTS FROM IMAS (Instituto Murciano de Acción Social). Each year IMAS provided grants for people over 65 years who needed financial help with costs relating to eye care, hearing aids and dental care etc. This is a yearly initiative provided by the Murcia Regional Social Services Department and people interested in applying can obtain the 5-page form from the Mazarron Social Services Department which include guidance on the documents required. For any information, please contact the Social Services department and ask for a 'Solicitud de Ayuda económica para personas mayores'. Obviously, the form is in Spanish and the help of a translator is strongly advised for people who do not speak Spanish.
COVID MEASURES FOR VISITORS – Visitors entering Spain, should be aware that Spain is to extend the existing COVID entry rules for another month, until June 15th.
Contact Murcia Today: Editorial 966 260 896 / Office 968 018 268