Torre El Molinete and Parque Urbano in Mazarron
The Torre del Molinete watchtower dates from 1490 and affords great views of the Mazarrón area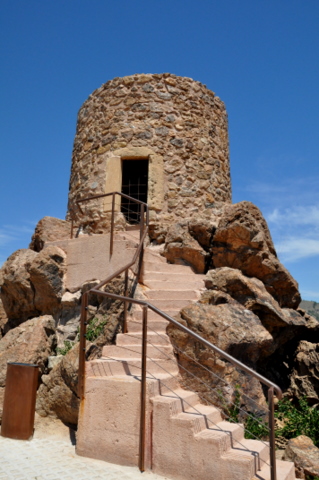 La Torre del Molinete was built in 1490 by the Catholic Monarchs of Spain to protect the area surrounding Mazarrón, as this was a zone of constant conflict at the time.
Mazarrón was rich in mineral deposits, including silver, and had been mined since before 600BC. Indeed, the famous Mazarrón Phoenician boats which were discovered in the bay of La Isla date from that period. One of them was laden with mineral exports, destined for trade along the African coast, and the remains can be seen today in Cartagena, along with items from the mines of Mazarrón.
You can see Mazarrón 1 in the ARQUA Museum of Marine Archaeology in Cartagena and in the Cartagena Archaeological Museum are ingots from Mazarrón and many other artefacts recovered from excavations in the area.
This mineral wealth, and the workers employed in the mine workings, made it an attractive target for the Berber pirates who terrorized the coastline for centuries, stealing whatever they could get their hands on and kidnapping workers for re-sale in slave markets or for ransom.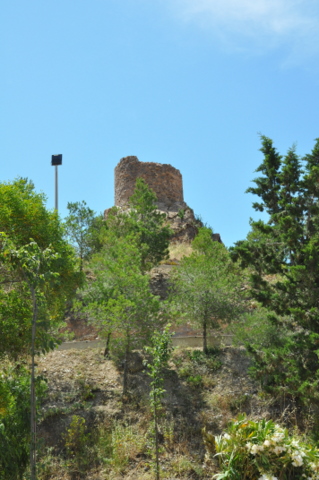 Watchtowers like this one were built along the coastline, and within the Region of Murcia we can still see some of them in Águilas and Los Alcázares, as well as areas such as Cabo de Palos in Cartagena (where the tower was replaced with the lighthouse).
Mazarrón has an additional link to the Berber pirates in that the main religious event of the year is the Romería, in which the miraculous appearance of the figure of the Virgin Mary on the beach saved the town from disaster when it was attacked by Berber pirates. This event is celebrated each year as the townspeople gather in their thousands on the beach to enjoy sardines and bonfires in commemoration of their deliverance.
The Tower of El Molinete sits atop an elevated hill known as the Cerro del Molinete, which has now been converted into an urban park, giving fabulous views out across the surrounding area.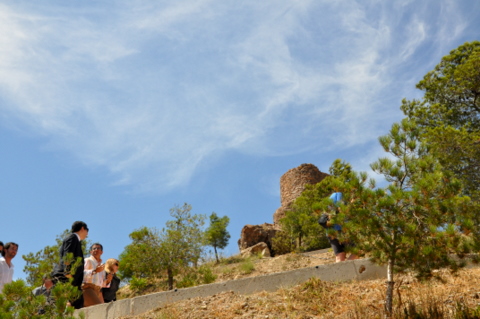 It's quite a steep climb, but makes an interesting focal point for a visit to Mazarrón. This is not the best place for those with limited mobility as the only way is up, and the paths have been finished with a gritty surface.
The Parque Urbano and Torre were inaugurated in June 2010.
Sights to see in Mazarrón
article_detail
Contact Murcia Today: Editorial 966 260 896 / Office 968 018 268