Spanish News Today Editors Roundup Weekly Bulletin August 13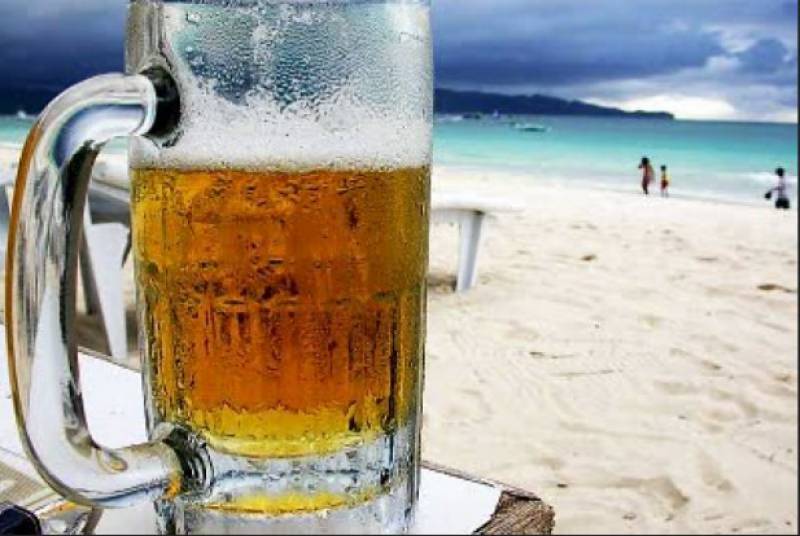 CLICK HERE FOR THE FEATURE ARTICLES "Spain braces itself for a final flourish of heat" and "3 Spanish beers ranked among the top 50 in the world"
It's been another scorcher of a week here in Spain but the dog days of summer are officially over, with the temperatures expected to take a welcome dip at the end of the coming weekend. The Spanish government is still feeling the heat though, with its controversial energy-saving plan making international headlines and closer to home, several regional leaders are considering taking legal action against the contentious air-conditioning rules.
The DGT is also getting a little hot under the collar this week, issuing several more official notices about what we should and shouldn't do behind the wheel, while thirsty customers across Spain are leaving frosty reviews over bars and restaurants charging supplements for the ice in their drinks.
All this and more awaits inside this week's bulletin….
Some like it not
One of the major draws of Spain is the weather, nobody is disputing that, but after facing what feels like an entire summer of heatwaves already, it's also probably fair to say that most people are ready for a little break. These folks might just have their prayers answered shortly, as
the thermometers are set to plummet come Sunday.
Now, when we say 'plummet', this is of course still Spain, but a drop of a few degrees will surely make all the difference.
But every silver lining needs a cloud, and things are set to heat up considerably before we feel any relief. The Region of Murcia has certainly borne the brunt of the recent heatwaves and this weekend will be no exception, with the thermometers cruising up to a sweltering 44ºC on Saturday.
This is enough to put the entire community at significant risk,
since at least three out of the approaching five days will exceed the maximum temperature thresholds.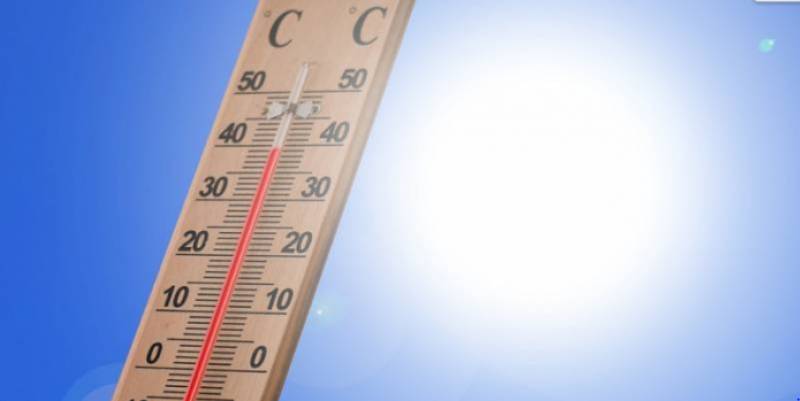 It's definitely the kind of weather when only a sub-zero beverage will quench your thirst but at the minute, that may be easier said than done. The prolonged series of heatwaves across Spain coupled with rising energy costs mean that ice manufacturers simply can't keep up with demand. Bars, restaurants and supermarkets are running out of stock with many stores even rationing the number of bags you can buy.
One that surprised us was that if you fill your ice-cube tray with hot water rather than cold before bunging it in the freezer, it will freeze faster, and the old tried and true method of wrapping bottles and cans in wet paper towels hasn't let us down yet.
Staying cool is one thing, but it seems almost impossible to look your best when the scorching temperatures are threatening to reduce us to puddles.
From exfoliators that expose the skin to harmful UV rays and essential oils that turn our bodies into magnets for the sun, so many of our go-to cosmetics are a complete no-no in the summer.
To be on the safe side, products containing any of these ingredients should be avoided in the sun but above all, the experts insist that sun block is our best defence against skin complaints. UV protection should be applied regularly throughout the day, and remember that "exposure to the sun is not limited to sunbathing on the beach or pool; walking the dog, sitting on a terrace or any outdoor activity also requires caution."
According to pharmacy specialists, the improper storage of medicines in summer can cause major health problems in the body, because the quality and efficacy of the drugs are altered.
They warn that anti-diabetics, diuretics, anti-inflammatory drugs and anti-depressants can even cause heat stroke if they are not stored properly, and pharmacists advise strongly against keeping them in the kitchen or bathroom.
The specialists emphasise that "these are medicines that can aggravate the syndrome of exhaustion and dehydration at high temperatures, and even lead to heat stroke or induce hyperthermia".
Lights out
That's probably over flippant, since half of the autonomous communities in the country are up in arms about President Sanchez's energy-saving plan, which is a nod to the EU's request that we begin cutting back on gas now in case of a Russian cut-off in the winter.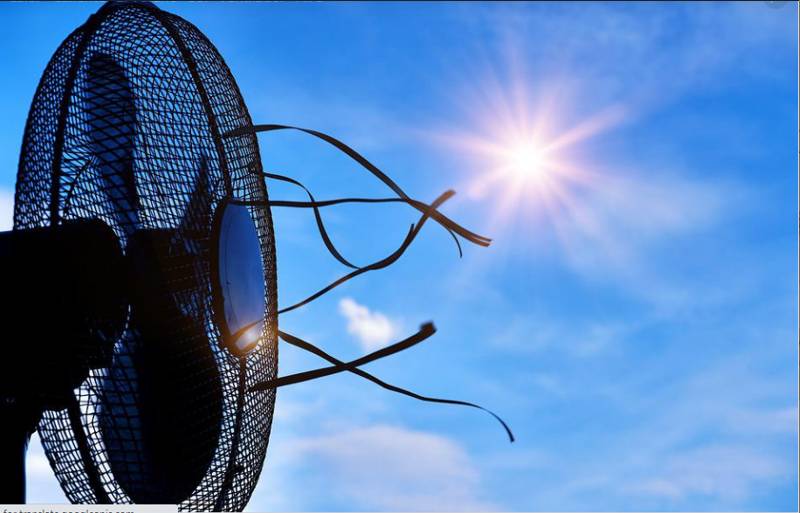 Despite the world-wide bewilderment, the president went full steam ahead with his plan on Wednesday August 10, insisting that public buildings must not lower their air-conditioning units below 27ºC and that monuments and shop displays turn the lights out at 10pm. In a bit of a dramatic u-turn,
the government did ease the restrictions a little for businesses where staff have more physical jobs,
like hairdressers and bars; on these premises, the air-conditioning can be set as low as 25ºC.
Regional leaders aren't taking this lying down, however, as the often combative Madrid administration is talking about taking the government to the Constitutional Courts over the measures. The Region of Murcia has also jumped on this band wagon, although the powers that be insist that they are currently just studying the matter to decide if there is anything "unconstitutional" about the restrictions.
Another point which hasn't been addressed by the Spanish government is who will be responsible for patrolling premises to ensure they have their thermostats turned down to the agreed level, and more importantly, who is expected to pay for this.
Granted, it's not always down to toiling in stifling temperatures but the heatwave took its toll this week when a 38-year-old man collapsed due to an alleged heat stroke while working on a livestock farm in Los Vivancos, Fuente Álamo on Tuesday. He died on the way to the hospital.
Another farm worker in Yecla is in a serious condition in the ICU and a staff member at an Aguilas dealership became severely dehydrated on the same day and had to be treated at a medical centre.
Driven to distraction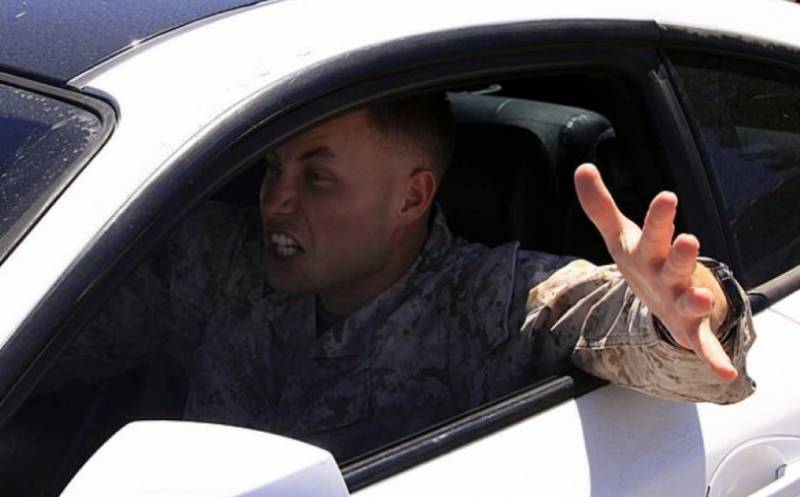 The General Directorate of Traffic (DGT) in Spain has a long handbook of the reasons motorists can be fined, from throwing objects out of a car window to driving without a shirt on. But since the new Traffic Law came into force in March 2022, the authorities are taking a particularly hard line on anything that can cause a distraction, and they've come up with one or two unusual ones.
Likewise, it's best to save the displays of affection until you get home as leaning over to your passenger for a kiss or a cuddle is also seen as a distraction.
Breaking these rules will land you with a fine of between 100 and 600 euros and can be raised as high as 500, with the removal of 6 licence points, if officers believe the behaviour constitutes reckless driving.
Here's another strange one:
a combo of fines that can be handed out if you are unfortunate enough to run out of petrol.
It's happened to the best of us, and with fuel prices sky-high it's likely that more than a few are skirting around with the tank running on fumes in the hope that costs will come down. And while the DGT can't actually penalise you for going dry, the traffic authorities can hit your wallet for a number of mistakes people commonly make when pulled over on the side of the road.
These include not putting out a warning triangle or roof hazard light if your car breaks down and stepping out of the vehicle without a high-vis vest on, infractions which will set you back around 80 euros.
But here's the faux pas you really want to avoid: If you decide to walk to the nearest filling station and carry fuel back to your car, make certain that you have a legal and approved container. The days of slopping petrol into a plastic milk carton are long gone, and the transport of dangerous goods is regulated by law. Transporting any amount of fuel in the wrong receptacle will result in a fine of up to 3,000 euros.
Countless Brits in Spain are still frustrated by the delay in negotiations over the UK licence exchange, but those who have already switched over will know all too well that the Spanish can be sticklers. Most driving licences have to be renewed every ten years (this varies according to age and any pre-existing medical conditions), and drivers must pass a psychophysical test in a DGT centre first. But
there are literally dozens of illnesses that may reduce the validity period of your licence,
or rule you out altogether.
The range of ailments is staggering, from heart problems to mental illness and poor eyesight. In general, most afflictions will just delay your renewal until you've gotten the all-clear from a medical professional or a certain amount of time has passed since your last symptoms, but there are a few which will unequivocally prevent you from getting behind the wheel. These include chronic degenerative illnesses like Alzheimer's and Parkinson's, severe osteoporosis and muscular dystrophy.
Your vision can also present a problem, with glaucoma and cataracts considered the biggest risk-factors for driving. In order for these applicants to renew their license they must present a favourable report from the ophthalmologist. In addition, those who suffer from cataracts must wait a month after the operation to renew.
The DGT has also imposed a series of restrictions for when a driver attends the ophthalmologist. In the event that the doctor has to dilate the pupils during the consultation, driving is not recommended until the symptoms disappear.
Of course, if the motorist takes any drug or substance that alters vision, driving should be avoided and the doctor's instructions should be followed at all times.
Coronavirus
Spain finally seems to be coming to grips with the seventh wave of the coronavirus pandemic, and although summer is now in full swing and the country has been inundated with tourists,
the health situation continues to improve.
The average 14-day rate in Spain has now dropped to 336.05 cases per 100,000 inhabitants, a huge feat when you consider that this number was above 1,200 a month ago.
Andalucia has consistently kept the lowest figure all throughout this wave and this week has dipped to just 207 cases.
The Region of Murcia (443)
and
Alicante (390)
are marginally higher but the vital fact remains that the indicators have decreased significantly throughout Spain in recent days, and across all of the vulnerable age groups.
Murcia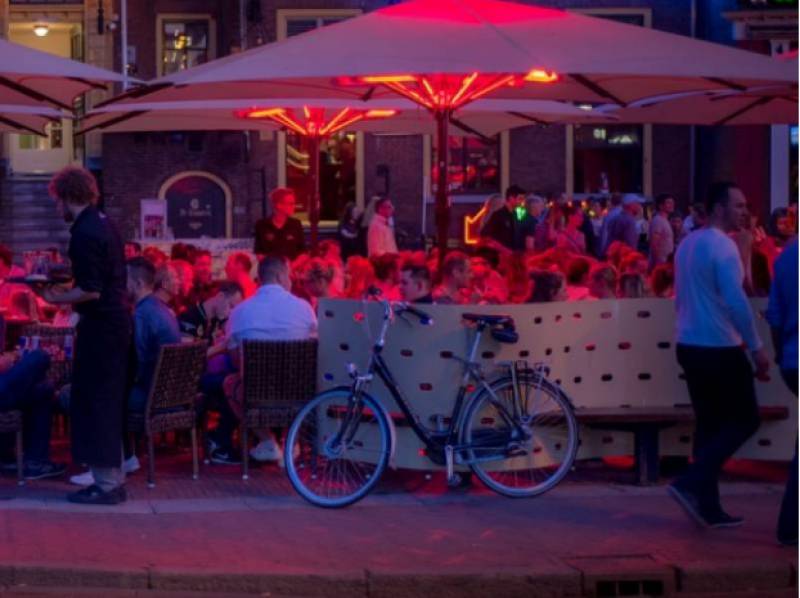 British tourism is one of the most important in the Region of Murcia, accounting for more than 30% of all international visitors to the Murica community. Of course, the pandemic has hit the Region hard, and in the wake of energy cost hikes and Russia's invasion of Ukraine, businesses fear yet another obstacle could hinder the sector's recovery with further restrictions on British tourists vacating in Spain.
And now the hospitality sector of the Region has jumped on the bandwagon, insisting that now "is not the time for impositions" when they are still picking up the pieces from the coronavirus pandemic.
According to the president of the Association of Hoteliers of Cartagena and Comarca (Hostecar), Juan José López, if the Spanish government continues to impose these restrictions on British travellers, "other countries, if they are a bit clever, will take advantage" and "steal" tourists who could be in the Murcian sun.
The vast majority of tourists attracted to the Murcia Region are indeed from the UK where cycling holidays have become one of the most popular active vacation choices.
This latest round of promotions, scheduled to run throughout August and September, is aimed at drawing more UK visitors to the area to experience the unique cycle trails it has to offer.
According to Mr Ortuño, "cycle tourism in the Region has become one of the star activities within active tourism, since it adapts perfectly to the new demands of the traveller, increasingly directed towards sustainability, health, away from overcrowding and which takes place outdoors and in contact with nature".
And the Region of Murcia is certainly stepping up to the increased demand with a plethora of ever-expanding mountain and road routes to suit the taste and ability of every cyclist.
Meanwhile, in Mazarrón, the Town Hall is once again ensuring no-one is excluded from enjoying a dip in the sea by providing special facilities at three of the most popular beaches in the municipality to allow those of limited mobility to make the most the relaxing Mediterranean sea water.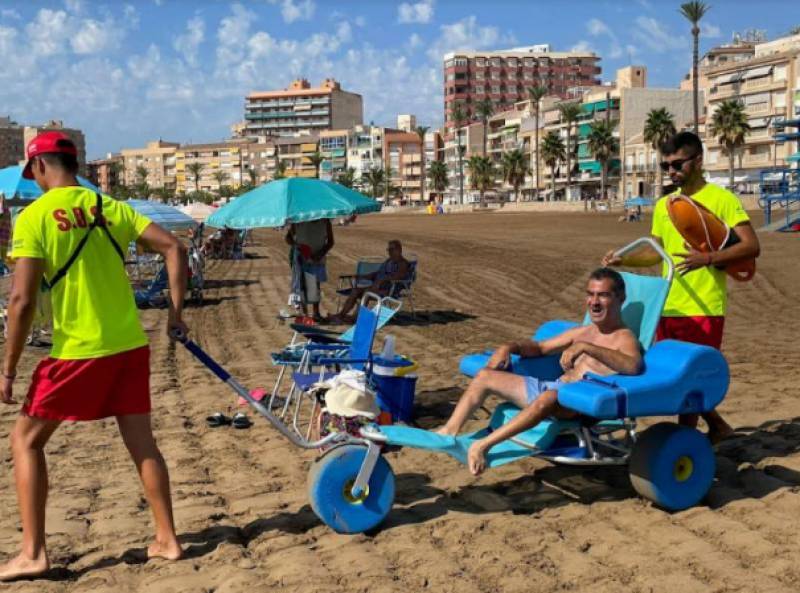 Amphibious bathing chairs and crutches have been installed at El Puerto, La Isla and Bahía beaches, with staff to offer assistance,
and playas El Alamillo, Nares and Bolnuevo are now equipped with shaded areas reserved for those whose limited mobility makes it difficult for them to stay out of the hot sun when they wish, with wooden walkways for wheelchairs.
Efforts to open up its beachers to more users, specifically dog owners and their pets, have been met with a barrage of complaints in Cartagena.
Chief among the fears is the impact more canine-friendly beaches will have on the already precarious state of the Mar Menor.
Although a full identification has not yet been made, police are confident the body is that of a woman due to the underwear the deceased was wearing. And based on the "state of the body", the victim may have been missing at sea for "several months".
"The first hypotheses suggest that the woman could have been a passenger or crew member of a patera and, for unknown reasons, ended up dying at sea."
An off-duty nurse who was nearby immediately stepped in and began resuscitation techniques before Mazarrón Civil Protection rescuers arrived with a defibrillator. However, despite further advanced resuscitation manoeuvres carried out by medics, the elderly bather was pronounced dead at the scene.
The child was taken to a local doctor for a condition check by officers, who in addition to buying her clothes and nappies, took care of her until she was handed over to a children's home where she had previously been admitted months ago.
The toddler's mother was located four hours later and arrested for child abandonment.
José Luis Galiana, who went missing from his Murcia home in February this year, has handed himself in to the National Police at the Sangonera La Verde station and claims to have been a victim of "economic extortion."
During a four-hour interview, Mr Galiana claimed that some unknown individual had made threats against his wife and children and forced him to transfer 600,000 euros to an undisclosed company account; fearing for his family, he did just that, and insists that he didn't keep a penny for himself.
He has been temporarily released until he appears before the Investigating Court number 7 of Murcia on September 29.
It's been a somewhat wild week, and Totana Civil Protection coordinator, José María Sánchez, had his hands full once again as the warm weather and an abundance of food coaxed yet more reptiles out in the open.
María Sánchez rushed to the property where she found the reptile in an agitated state: "It had already swallowed a little bird and could not get out where it had entered the cage," she said.
After capturing the snake, a specialist secured it in a plastic container for later release in the nearby Sierra Espuña.
There's loads going on in Murcia this summer. Check out our EVENTS DIARY for some ideas of what to do:
Spain
With more than 3,000 daily flights, Ryanair bosses have previously claimed that less than 1% of their journeys would be affected by the ongoing cabin crew strikes in Spain, and they seem to be keeping their word.
Of course there are delays and some cancellations, and with the industrial action set to last until January it's inevitable that some furore will set in, but for now at least, it appears to be business as usual.
According to other passengers, the stow-away hid on the bridge when his plane landed, only to slip back on the aircraft when no-one was looking. His motives are unclear but luckily the pilot spotted the extra body on his flight manifesto before taking off, and the man was arrested.
Witnesses claim that the flight was a fiasco, with children screaming and adults crying out for water, and at one point there were fears the stow-away may have planted a bomb on board. However, after a thorough search of the cabin, the flight was finally allowed to depart Spain an hour and twenty minutes later.
The main gripe of airline staff and pilots in Spain is that they aren't paid as much as their European counterparts and that their working conditions in general are poor, and this certainly rings true if new labour data is considered. Anyone trying to earn a crust in Spain knows how difficult the bureaucracy can be, but would it surprise you to know that
workers here earn a shocking 20% less than the EU average?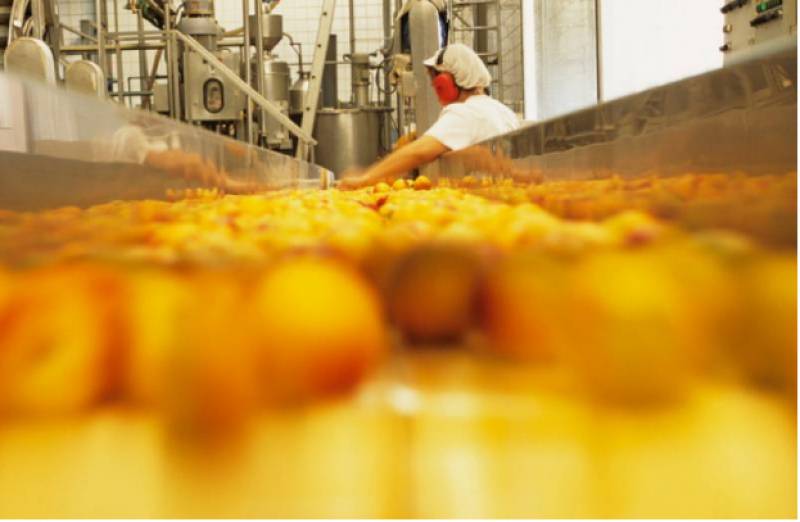 The average salary in Spain at the end of 2021 was 1,751 euros per month, a record high figure, according to the latest report published on Tuesday August 9 by employment and labour agency Adecco. Nevertheless, it's still 20.2% lower than the average remuneration in the European Union as a whole, which amounts to 2,194 euros per month.
There are in fact 15 European countries whose average salaries are lower than Spain's, including Bulgaria (562 euros), Romania (718 euros) and our neighbour Portugal (1,106 euros), but there are many others who get paid a whole lot better. In Germany, for example, your average staff member makes 3,003 euros a month while workers in Ireland are paid an equally decent 2,920 euros.
In Spain's case, its current situation on the wage table is clearly advantageous compared to Eastern European countries, but unfavourable compared to the most advanced EU countries.
We're not sure if it makes any difference to pay, but one industry that is booming in Spain is the beer sector, a market which is sure to grow further thanks to the fact that
three Spanish drinks were rated among the top 50 in the world recently.
Spain is actually the third-largest beer producer in Europe after Germany and Poland and before the coronavirus pandemic struck, the country had the highest number of bars and restaurants per person on the planet – that's 175 venues for each inhabitant.
It stands to reason then that Spain should brew a decent beer and it does: not just one, but three.
Estrella Damm lager has been around since 1876 so these guys know what they're about, and it shows. The Barcelona-based brew reached position 30 in the prestigious rankings of 'Brand Finance' for 2022, followed very closely by Mahou, which was ranked in 32nd place. For the first time ever, Cruzcampo graces the world's best beers list, taking a still very respectable position 50.
Despite some stiff competition, three old reliables have made it onto the podium once again this year in first, second and third place, solidifying their positions as the global favourites: Corona, Heineken and Budweiser.
Alicante
A well-known and "loved" local in the La Florida neighbourhood of the Costa Blanca city, the unidentified woman descrbied as being "of gypsy origin" begged for money outside a local supermarket and bank before bagging the unimaginable amount of life-changing cash.
"You have changed my life!", she cried on hearing she had scooped 1,271,491 euros, according to the tobacconist who sold her the winning ticket.
"She came in and told us that we had solved her life problems. We have made someone happy who everyone in the neighbourhood loves. The woman had debts and financial problems," said tobacconist Mariángeles, adding that this is the biggest lottery prize they have ever seen.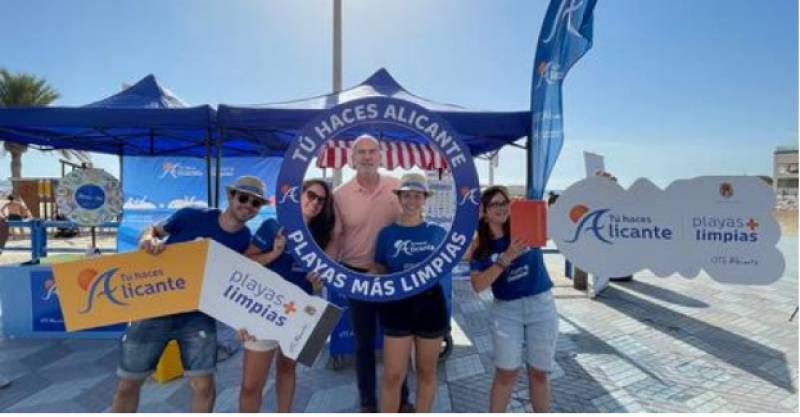 The city council has launched a novel campaign to keep its coastline clean by offering gifts in exchange for rubbish to encourage locals and tourists to dispose of plastics and other garbage responsibly and not to litter beaches with cigarette butts.
"The aim of this campaign is to make the public aware of the importance of keeping the beaches clean and to avoid leaving waste on them, especially during these summer months when there is an increase in visitors".
The two-week awareness campaign is taking place along the entire coastline: San Juan, La Albufereta, El Postiguet and Urbanova, where there will be stands for beachgoers to swap garbage for gifts.
The Costa Blanca coastline is without doubt one of the region's biggest tourist attractions, and efforts have been made to ensure nobody misses out on its spectacular beaches this summer, regardless of disability.
The 'bathe and rest' structures will be in operation throughout the summer at beaches in Alicante, Santa Pola, Torrevieja, Pilar de la Horadada, Denia, Villajoyosa, Benicarló, Oropesa del Mar, Benicasim, Chilches, la Pobla de Farnals and Cullera.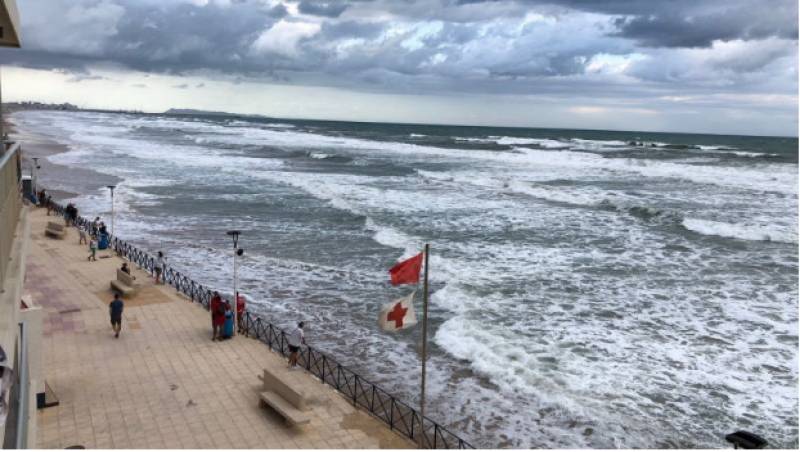 The region's golden sandy beaches and crystal waters attract hundreds of thousands of sun-seekers each summer, but beach erosion is seriously threatening the Costa Blanca coastline and 64.8% of the beaches in Valencia region are suffering significant erosion which worsens with each storm, according to environmentalists.
Rallies were held in, amongst other towns, Denia, Elche, Gandia, and Guardamar where the Playa Neighbourhood Association took part in a 200-strong rally at Playa Babilonia to try to bring about a change in the planning of beach protection.
Tragedies at sea have become commonplace in the region over the last couple of months with a rise in fatalities and near drownings, and this week has been no exception.
The other members of the diving group were alarmed when the deceased became unresponsive and alerted lifeguards who immediately pulled the unconscious diver out of the water.
A post mortem will be carried out to determine the exact cause of death, but according to emergency sources, the diver is believed to have suffered a cardiorespiratory arrest.
In the first incident, the façade of a paint shop was destroyed and the interior totally smoke damaged after a car parked less than two metres from the store doorway caught fire and spread to the building.
According to Alicante Firefighters' Consortium, flames quickly spread from the vehicle and caused extensive damage outside and smoke bellowed inside "following the combustion".
It's not clear what caused the initial blaze and Orihuela police are looking into the incident.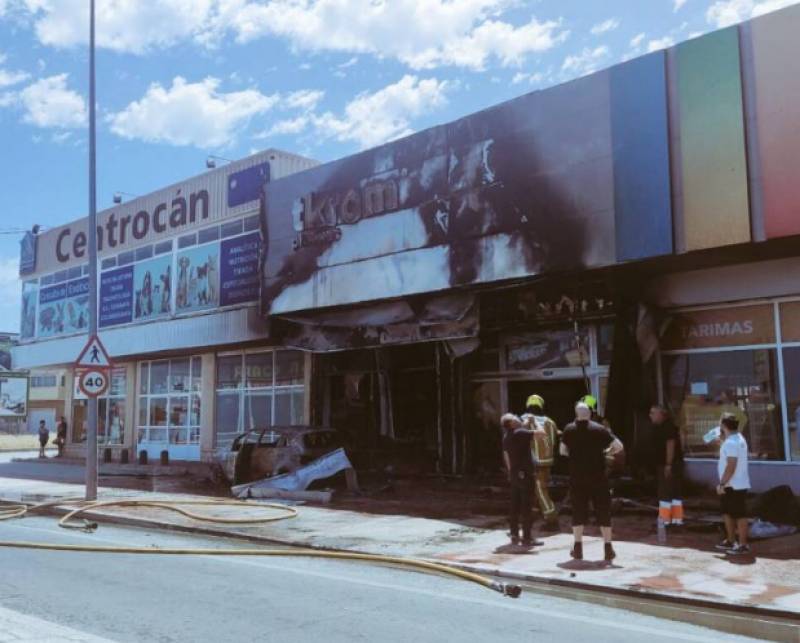 The first reports of a fire were reported just after 1pm, and fire crews spent most of the remainder of the day dousing the flames. Two helicopters and a seaplane were deployed to extinguish the fire, given the proximity of the palm grove to the mountains, houses and cultivated areas. And whilst there have been no reports of personal injury, farmers in the area have been left with nothing after their crops were totally destroyed.
"Locating Diego Darío González Ghersi has been extremely difficult because he resorted to a great physical change to prevent himself from being identified," said police. In media appeals, the alleged paedophile was described as having short hair, but was donning a beard and had long hair when arrested.
He had also dyed his hair blond, wore coloured contact lenses and height insoles and had covered previous tattoos with bigger ones to avoid getting caught.
The woman called police when she became "harrassed by callers" on her mobile phone. The couple was eventually identified as having set up the account using someone else's photographs and arrested, charged with a crime against moral integrity.
Andalucía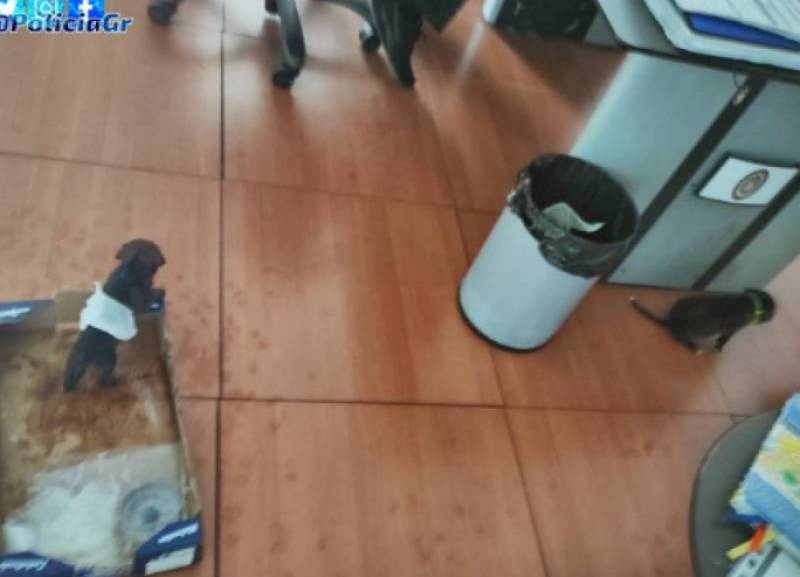 Since the new Animal Protection Law came into force at the beginning of the month in Spain, investigators across the country have been cracking down on abuse. In the past week alone, two serious incidents involving the mistreatment of dogs and puppies have come to light, one with a decidedly happy ending but the other with a far more tragic outcome.
After several complaints from concerned citizens, the Local Police eventually collared the man and established that the two pups "were dehydrated and the smallest seemed to have died."
The tiny puppies were rushed back to Police Headquarters where officers doused them in wet gauze to cool them down and thankfully they were both revived.
When they arrived at the premises, the Seprona officers found dozens of canine corpses in an advanced state of decomposition, as well as five other dead dogs who were "still identifiable" but that gave off "a strong smell of putrefaction accentuated by the high temperatures of recent days."
The owner of the unfortunate animals admitted that some of the dogs and young puppies had developed infections and had died when he failed to seek veterinary care for them.
As a result of such blatant neglect, he will now be fully investigated for several crimes of animal abuse.
After emerging from the water in scenes captured by one stunned beachgoer and shared online, the animal ran off across the sand and hid in the thicket of reeds near a petrol station.
Despite having to navigate people and their belongings, the boar managed to make his getaway without stumbling or causing any injury or damage to property.
Now that's what I call a pig of a day!
It may seem a bit harsh, but this is actually completely legal, once establishments clearly advertise the fact that they charge a supplement for ice.
The Organisation of Consumers and Users (OCU) has since weighed in on this topic, clarifying exactly what a bar can and cannot charge customers for.
A major bugbear for many patrons is the extra charge for a basket of bread or bowl of olives that they never ordered; this too is perfectly legal once these dishes are listed on the menu.
There are exceptions to the rule though, and one thing that cannot be subject to a supplement is cutlery; likewise, establishments can't charge extra if you make a reservation and since earlier this year, all bars and restaurants must offer tap water free of charge.
Police are using the devices, equipped with telephoto lenses and binoculars, to get a bird's eye view of exactly what's going on on the water and check the speeds of jet skis and other vessels from the shore.
In the event of an infraction, speeding or otherwise, the driver is then breathalysed.
Malaga is a mecca for water sports, and to ensure the safety of bathers and swimmers alike, the 'Amaya Device' has been in place since 2019. This operation requires the Local Police, often plain-clothed, to remain in "permanent contact" by phone and alert the Guardia Civil and Maritime Service patrol boats at sea to any infringements.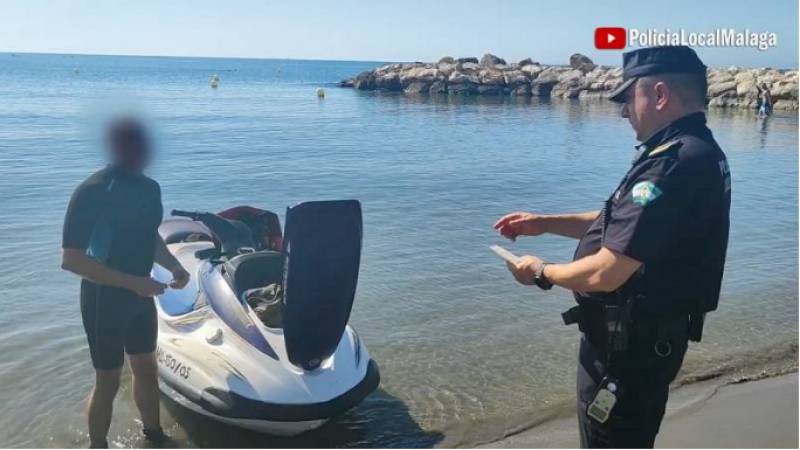 You may have missed…
Revealed: top 15 Spanish cities that offer the best quality of life
Three Andalucian cities feature in the recent ranking compiled by the Organisation of Consumers and Users (OCU) in Spain.
Cartagena beach bars agree to open in the mornings to avoid closure
The five 'chiringuitos' were also accused of polluting the Mar Menor.
Benidorm traffic measures cut average speed by more than a quarter
In 18 months, speed levels in the Marina Baixa coastal resort, Alicante province, have been slashed by 28%.
Police probe into needle spiking attacks in two Murcia towns
Two teenage girls were allegedly targeted in La Manga del Mar Menor and Mazarrón last weekend.
Top hidden beaches and coves in Malaga, Andalucia
There are plenty of quiet and secluded coastal spots to be found on the Costa del Sol.
That's all from us for this week. Thank you to those of you who have already resubscribed for your next batch of bulletins. If you're having trouble with the payment – we know sometimes those with Sabadell and other banks have had some problems in the past – your best bet is to call Laurence on 968018268.
Remember to check your email inbox (and Spam folder, just in case) for info from us on renewing your subscription to this bulletin.
See you next week!
Got a business in Spain?
Advertise with us.
Murciatoday.com and its affiliated Spain Today Online sites can help bring your business to a wider audience – over 350,000 unique readers every month. We'll provide you with custom-made banner ads, a personalised listing in our Business Directory and special feature articles about your particular business niche.
Don't limit yourself to the yellow pages. Get online! After Covid, can you afford not to? Contact us today to find out how we can get wider exposure for your business.
Contact Murcia Today: Editorial 966 260 896 / Office 968 018 268