Shopping La Torre Golf Resort
There are facilities on-site, but plenty of excellent shopping options within a short drive of the resort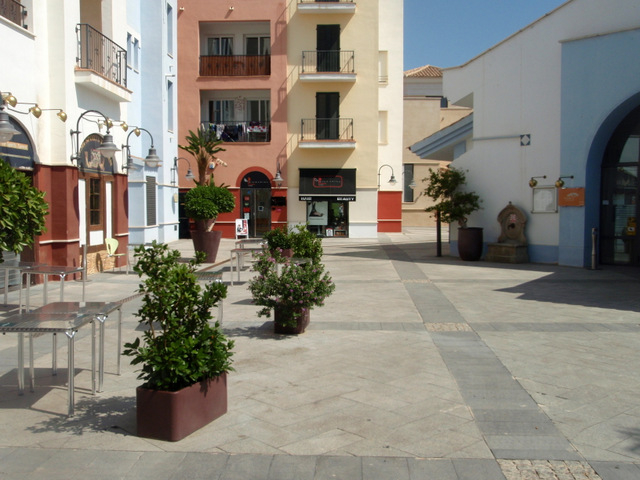 While in some closed resorts shopping can be something of a problem, on La Torre Golf Resort this is not such an issue as there is an onsite supermarket and another general store next door. In addition, the two nearby towns of Roldán and Balsicas, although small, at least provide the opportunity to fill the fridge; Roldán is substantially larger than Balsicas, and has many more shopping facilities as well as banks, opticians, etc.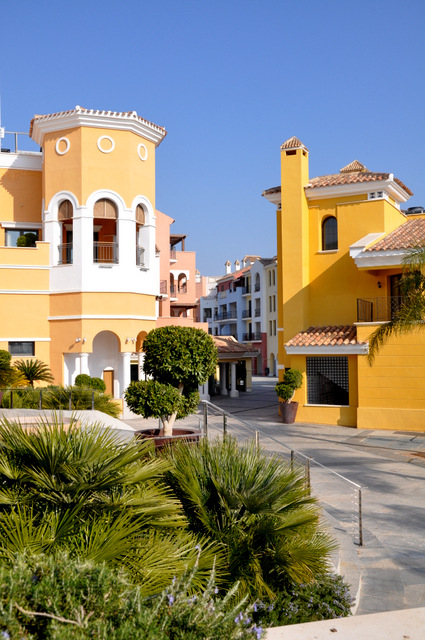 The onsite supermarket on La Torre is open from May to September between 09.00 and 21.00 except on Sundays (10.00 to 15.00), while in the quieter winter months it opens from 09.00 to 20.00 except on Sundays (10.00 to 14.30). Alongside in the general store bicycles can also be hired (see Other sports on La Torre Golf Resort). Both are located about 200 yards from the main northern entry gate on the right.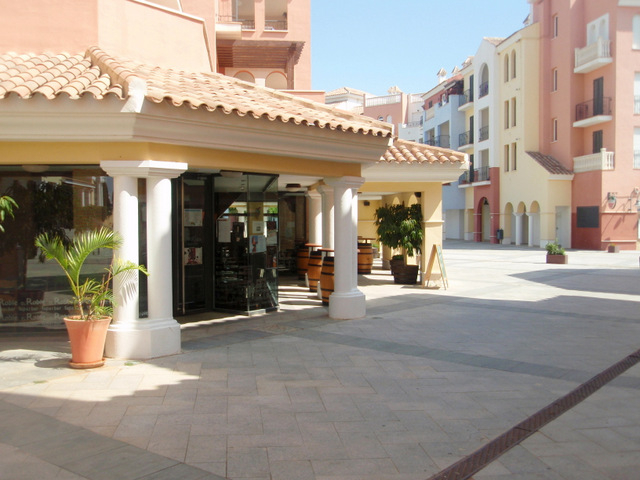 Apart from the supermarket, La Torre has been designed with this town centre at its heart. This is next to the area signposted "Restaurants" throughout the resort. Set between the hotel and Club house, it has a colorful design with a number of restaurants and bars set over and around the lake. In summer all are open although unfortunately in winter this is not the case, and non-residents are welcome. Although many of the premises are unoccupied there is at least a bank, which currently opens only on Monday and Thursday mornings, but the ATM means that cash can be withdrawn at any time.

There is also a hairdresser's and beauty salon in the Town Centre: opening times are 10.00 to 19.00 from Monday to Saturday in summer and Tuesday to Saturday in winter. An estate agent, a travel agent, a solicitor's office and the chemist's also occupy commercial premises near the restaurant area in the town centre of the resort.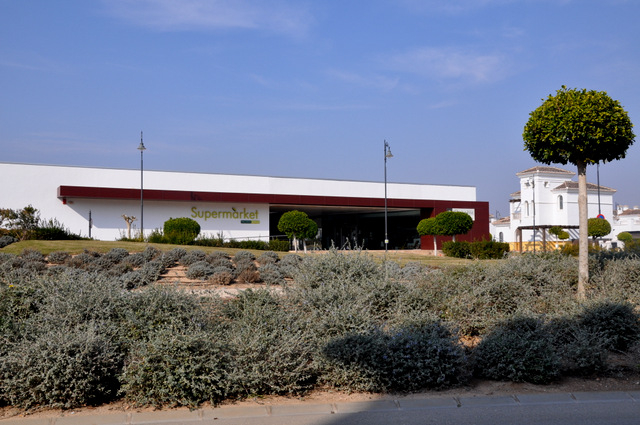 The nearby towns of Roldán and Balsicas provide adequate opportunities to fill your fridge, with a selection of small shops and supermarkets and various service sector establishments, but these are small towns.

Those looking for a real shopping day out will have to look further afield to Torre Pacheco, (20 minutes' drive away), which has everything one might expect to find in a typical medium-sized town, or the coastal towns of Los Alcázares, San Javier and San Pedro del Pinatar. Also twenty minutes down the road on the coast of the Mar Menor, these towns are far more international, and the Oasis centre and Avenida Río Nalón in Los Alcázares are filled with a large number of British-style establishments, including both shops and restaurants.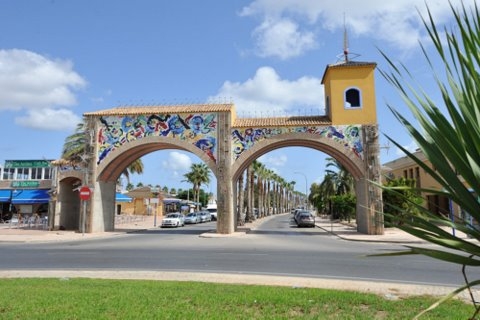 A 15-minute drive away between San Pedro del Pinatar and San Javier is the Dos Mares shopping centre, which includes a cinema ( Sorry- Spanish language films only) as well as a variety of stores and restaurants, and anyone hankering for British food can also nip up to the Iceland supermarket in San Javier.

The Parque Mediterraneo complex in Cartagena is only a twenty-five minute drive away: apart from numerous clothes stores it includes a large supermarket, a Media Markt, Toys 'R' Us, Decathlon and Leroy Merlin. Those who enjoy their shopping in a more traditional environment can also visit Cartagena's old city centre, where the pedestrian streets are full of colourful small shops, some traditional and some part of large international franchises, interspersed with bars and restaurants. The largest department store in the city is El Corte Inglés, which is located about a mile north of the Town Hall.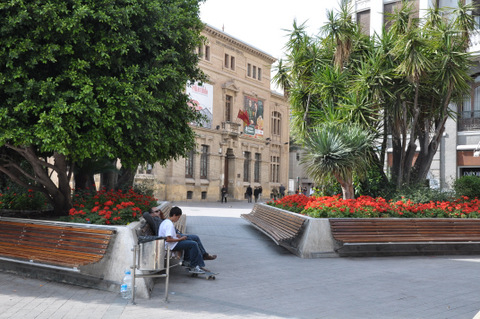 A similar distance away is the regional capital of Murcia, where the city centre is a shopper's paradise, combining major chain stores with smaller traditional establishments in the central pedestrian streets, such as Platería and Trapería. The city centre is a maze of small streets clustered around the major thoroughfare of the Gran Vía, and the temptations to stop and have a coffee or a bite to eat in the myriad squares and terraces are hard to resist! In Murcia El Corte Inglés is just off the northern end of the Gran Vía, where it merges with Avenida Libertad.

Outside the centre to the north are the city's two major out-of-town shopping centres, Thader and Nueva Condomina. Those who enjoy clothes shops will be in seventh heaven here, and among all the establishments touting their wares there are also numerous eateries. Outside the main concourses are other larger superstores, including Ikea, Media Markt, Leroy Merlin and Porcelanosa, where the number of foreign visitors normally ensures that sales staff are able to communicate in English.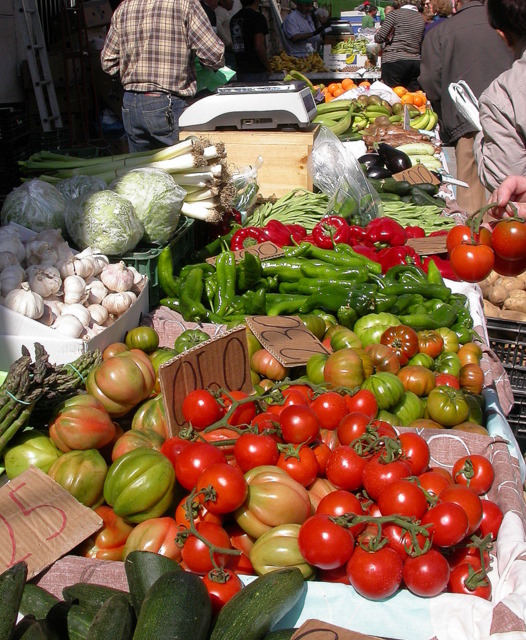 Among the local markets near La Torre Golf Resort are the following:
Monday: Sucina, Roldán (also includes household items and handicrafts) and San Pedro del Pinatar.
Tuesday: Los Alcázares: fruit and veg, household goods, clothing, etc.
Wednesday: San Javier: mainly fruit and veg
Thursday: San Javier (mainly local produce and household goods), Lo Pagán, Balsicas.
Friday: El Algar (fruit and veg, clothes, jewellery, handicrafts, etc).
Saturday: Dolores de Torre Pacheco.

For Mar Menor markets, Click Markets Mar Menor
For a full list of markets in the Region of Murcia Click Markets Region of Murcia
Information about La Torre Golf Resort on Murcia Today
At the bottom of every page is a map box, dividing the Region of Murcia by area, town and urbanisation. Detailed information about the urbanisation can be found listed under urbanisations or any town or resort using this method of search. Alternatively click on the header bar to go to a mixed selection of local news and what's on for the whole area by using the header bar at the top of every page.La Torre Golf resort is included in the Mar Menor area.
Click for the La Torre Golf Resort dedicated section
 
article_detail
Contact Murcia Today: Editorial 966 260 896 / Office 968 018 268