Residential property on the La Manga Club
There are a number of property options on the La Manga Club, but all have one thing in common: exclusivity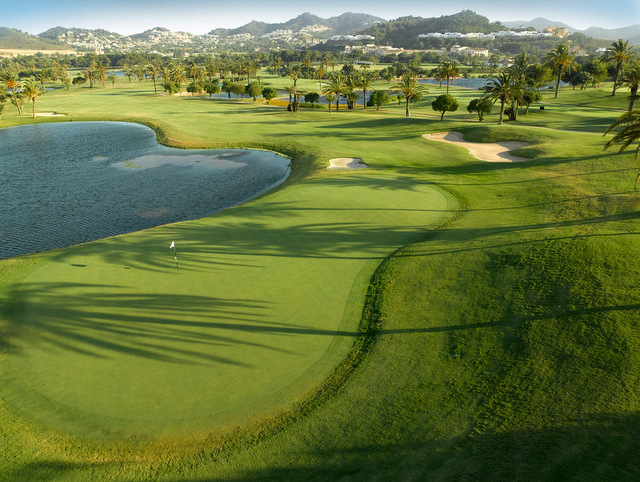 The first thing to say about the properties in La Manga Club is that although the resort has of course been affected by Spain's economic crisis over recent years, in no way has the bottom fallen out of the market here as it has in other, more recent developments.

Part of the reason for this lies in the high-quality build standards which have existed since the first properties were handed over in Los Miradores and the Golf Bungalows in 1972. Since then the resort has grown organically, with more properties and services being built and opened as a function of demand rather than pre-empting it. Forty years later there are just under 2,600 properties in La Manga Club, a figure which other hastily constructed resorts have attempted to match in one fell swoop, and the resort continues to grow slowly but surely.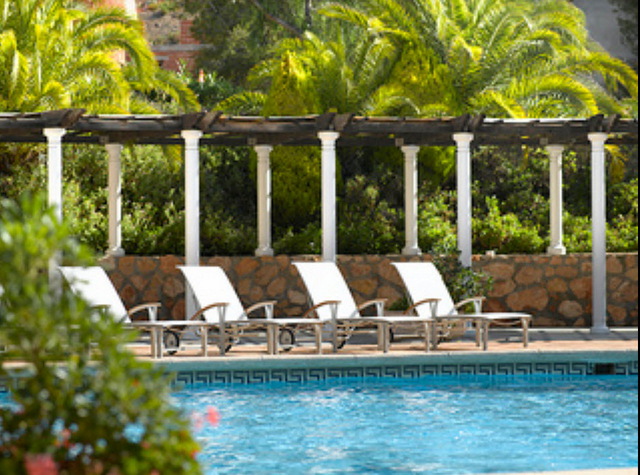 At present a new area called Las Mimosas is being developed, with just twenty-two 2-, 3- and 4-bedroomed chalets under construction. While the rest of the Region of Murcia's tourist developments are selling off countless unsold properties at bargain prices of around 100,000 euros, such is the prestige of La Manga Club that these new properties are still able to command prices of over 400,000 euros. Of course at these prices the homes are more spacious and of higher quality than in most resorts, and this is the key to all the houses and apartments built here over the last four decades.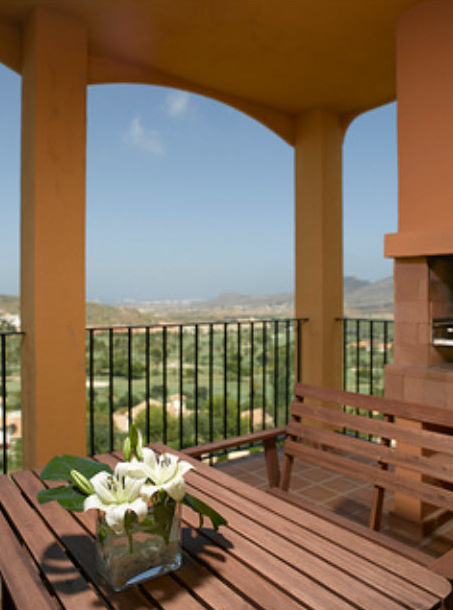 The resort is divided into different small communities, each of which participates in deciding aspects which affect itself and the resort as a whole. These aspects include resort security, street-cleaning, rubbish collection, garden and street-lighting maintenance etc.

These communities are the following: Bellaluz, Buena Vista, el Coto del Golf, El Pinar, El Rancho, Golf Bungalows, Hacienda del Golf, La Colina, Las Atalayas, Las Brisas, Las Higueras, Las Palmeras, Las Palmitas, Los Altos, Los Miradores, Los Molinos, Los Naranjos, Los Olivos, Monte Claro, Monte león, Monte Verde, Montemares, Terrazas del Coto, Las Mimosas and the individual villas. Almost all of these areas have their own community pools and gardens, but for example in Las Mimosas each of the 22 villas currently being built has its own private pool.

Apart from these areas there is also Las Lomas, an American-style condo development, and View Point, a small and exclusive community consisting of just nine 4-bedroomed villas.
Click for property agents marketing properties in this area

Contact Murcia Today: Editorial 966 260 896 / Office 968 018 268