Recovering stolen jewellery and other items in Spain
The Policía Nacional have a virtual gallery of stolen valuables recovered
The victims of burglary and theft in Spain face an uphill struggle to recover any items which have been stolen, as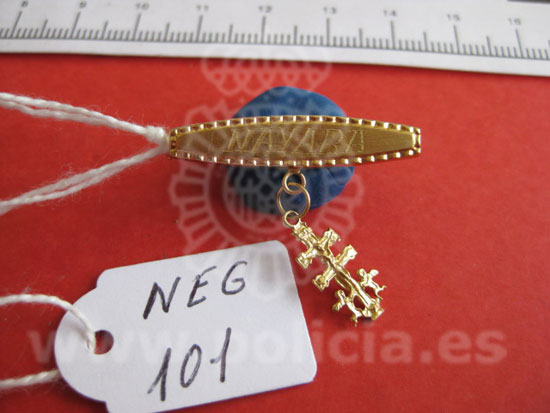 indeed they do in any country, but the Policía Nacional do everything in their power to ensure that all goods which have been retrieved from robbers and thieves are returned to their rightful owners.
To this end the Policía website features a page where photographic images of jewelry and other personal effects are displayed, and helpfully this page is also in English and features contact details for the local, regional and national police stations which should be contacted for further information. Unfortunately it is not possible to filter the items by region or province on this page, but nonetheless it provides a starting point for theft and burglary victims who are hoping to recover items of financial or sentimental value. 
If you recognize any of the small images, click to enlarge the image and the contact information appears below it.
The Policía Nacional page showing stolen valuables which have been recovered (English language version) is at https://policia.es/objetos_recuperados/index_en.html. (If the page doesn´t link cleanly, use the search list at the bottom of the home page under Citizen participation and select gallery of jewellery)
If you are robbed its important to make a report to your local police station and if possible, provide images of the items stolen as well as a description of the missing goods, as items are often retrieved months after a crime has been committed and re-united with their owners.
To this end, keeping a photographic record of valuables is very useful and its also highly advisable to keep all receipts when making purchases of goods in Spain. If youre concerned about keeping images etc on your own computer hard-drive, contract cloud storage, which is cheap and easy to use and can be used to store thousands of images without being concerned about losing them. Images can also be dumped onto a pendrive.
article_detail
article_detail
Contact Murcia Today: Editorial 966 260 896 / Office 968 018 268