Property in El Hornillo, Águilas
Detached chalets and spectacular mountain views in the east of Águilas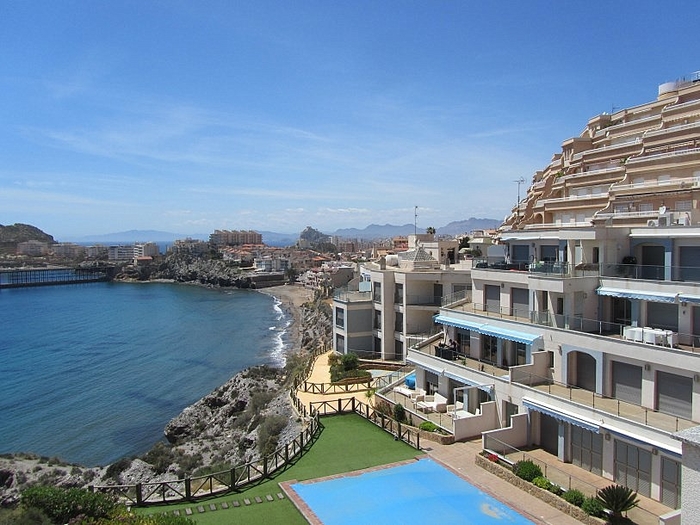 The area of El Hornillo, to the east of the town of Águilas, was one of those where the effects of the property boom in the early years of the third millennium were felt most strongly, with the area transforming from a collection of slightly run-down edge-of-town properties to a prime example of how property developers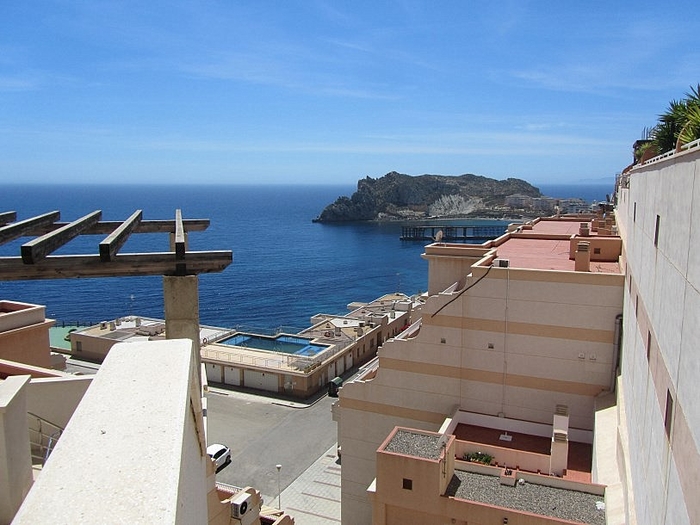 and purchasers were drawn to the Mediterranean coast by the prospect of new homes, many of them with spectacular views.
El Hornillo is located on the "other" side of the rambla and ring-road which formerly marked the eastern edge of Águilas, and includes not only a large collection of relatively new apartments, chalets and terraced houses, but also the Águilas Plaza shopping centre and the Multicine El Hornillo cinemas. At the lower end of the built-up area, close to the beaches of Las Delicias and Los Cocedores, is the Auditorio Infanta Doña Elena, and the CIMAR maritime museum and aquarium opened just behind it in 2014: these two additions to the attractions of Águilas reflect the fact the El Hornillo is now a part of the daily life of Águilas, extending the limits of the town to the bay of the same name, in which the old jetty where minerals were loaded onto ships for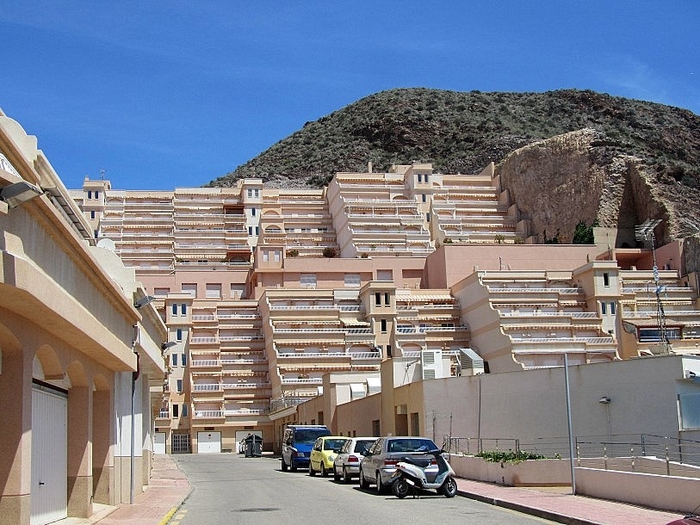 export provides not only a reminder of the town's industrial past but also an interesting addition to the natural beauty of the landscape.
A third beach, that of El Hornillo, also serves the residents of the area, although it is rather smaller than the other two and quickly becomes crowded during the summer months.
The property at the bottom of the mountainside consists mainly of townhouses and detached chalets, all of them nicely designed and well laid-out, but further up the slope huge efforts were made to chisel out terraces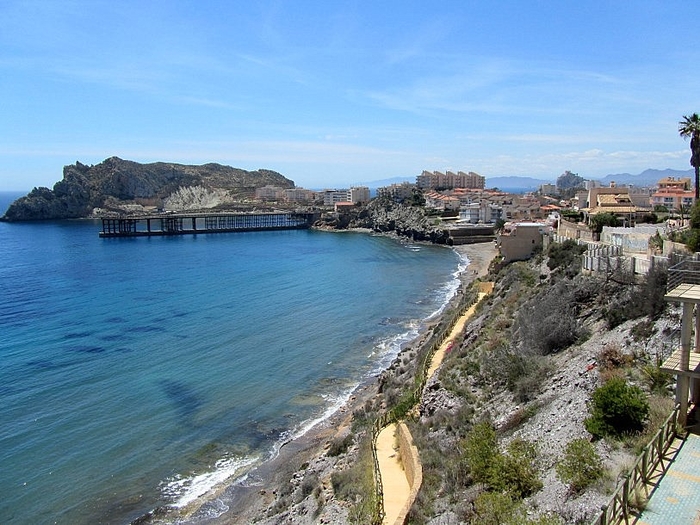 in the mountainside and create spectacular apartment complexes. These provide magnificent panoramic views in a privileged location, as the photographic evidence shows!
Living on what is more or less a cliff-face has its advantages, but of course there is a downside. There are no bars, restaurants or shops at the top of El Hornillo, although there is a sports complex, and walking to and from the beach is not recommended for any but the very fittest of bathers!
More information about Águilas including beaches, what to see, what's on and tourist information can be found on ÁGUILAS TODAY
Contact Murcia Today: Editorial 966 260 896 / Office 968 018 268