Museo del Vino de Jumilla, the Jumilla Wine Museum
Exhibits illustrating the 5,000-year-old history of wine making in Jumilla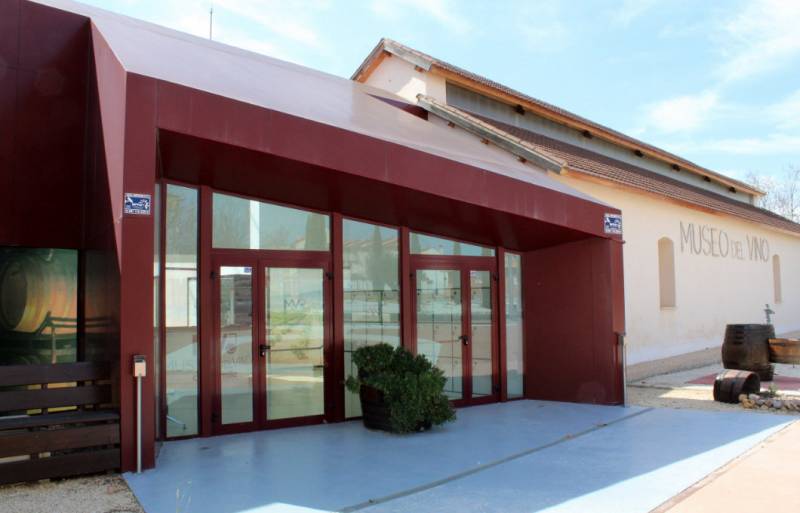 In May 2022 the long-awaited official opening of the Wine Museum in the town of Jumilla took place, culminating a project which took over 10 years to complete at a total cost of around 1.5 million euros.
The aim of the new museum is to provide a further boost to tourism in and around Jumilla, providing an additional attraction to those already visiting the numerous wineries, the monuments of the old town centre, the imposing medieval castle and the spectacular countryside of the north of the Region of Murcia.
5,000 years of wine-making history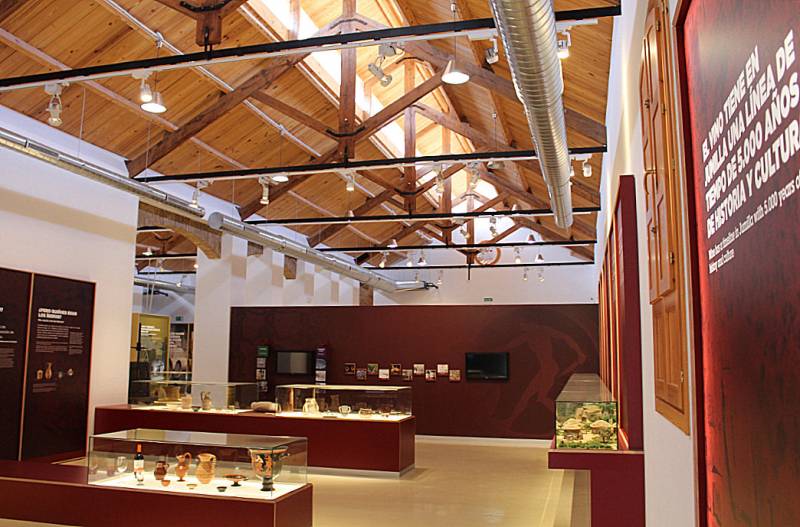 Visitors to Jumilla can now enjoy a voyage through the history of wine-making in the area through the visual and interactive exhibits on display. These exhibits are divided into three main areas, the first of which concentrates on history and archaeology.
Viniculture in Jumilla dates back to the Calcolithic (or Copper Age), and among the items providing evidence of this are the earliest grape vine seeds found in the area. These 5,000-year-old seeds were excavated at the site of El Prado and the story of wine in Jumiilla then continues through the period of Iberian domination, the Ancient Greeks, the Romans and the Middle Ages.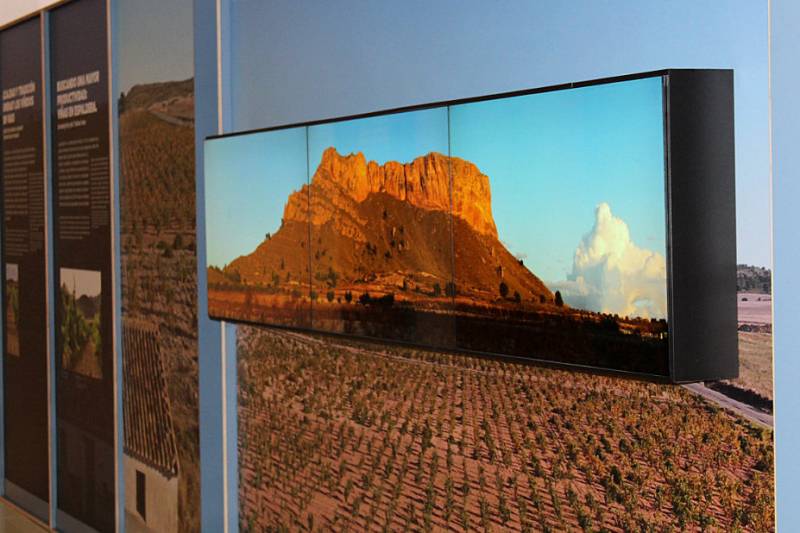 The second exhibition area concerns the economic importance of wine in Jumilla in the 19th century and the crucial role played by the Monastrell strain of grape in the DOP Jumilla products. Traditional methods of producing, storing, transporting and exporting wine are shown, and the good fortune which saw Jumilla vines escape the Phyloxera infestation in the 19th century is explained.
Finally, the museum focuses on the "Denominación de Origen Protegida" label and the Ruta del Vino de Jumilla, the organization responsible for the growth of wine tourism in this part of Murcia. Here it can be seen how the development of wine making over thousands of years has led to it being such an important part of local history, economy, fiestas, gastronomy and traditions.
The Museo del Vino de Jumilla also boasts a conference room seating up to 72 people, a tasting room, a temporary exhibition space and an outdoor area, and from now on it will open to the public in a timetable similar to those of other municipal museums.
Location
The Jumilla Wine Museum is located on Calle Goya and Avenida de José Sánchez Cerezo, no. 2, near the Colegio Público Miguel Hernández school in premises that were once occupied by the El Arsenal esparto grass factory.
Opening times
Tuesday to Saturday 10.00 to 14.00 and 17.00 to 20.00.
Sundays and public holidays 11.00 to 14.00.
Mondays closed
Admission is free of charge, at least for an initial period.
Contact details
Telephone: +34 663 202 822
Email: [email protected]
For more local news, events and other information go to the home page of Jumilla Today.
article_detail
What's on and where to go in Jumilla:
article_detail
Contact Murcia Today: Editorial 966 260 896 / Office 968 018 268