Date Published: 15/11/2022
Mazarron Town Council breaks record with whopping 30M-euro investment into public infrastructure
ARCHIVED ARTICLE
-
The Town Hall is putting more money than ever before into improving the municipality, using only leftover funds in its coffers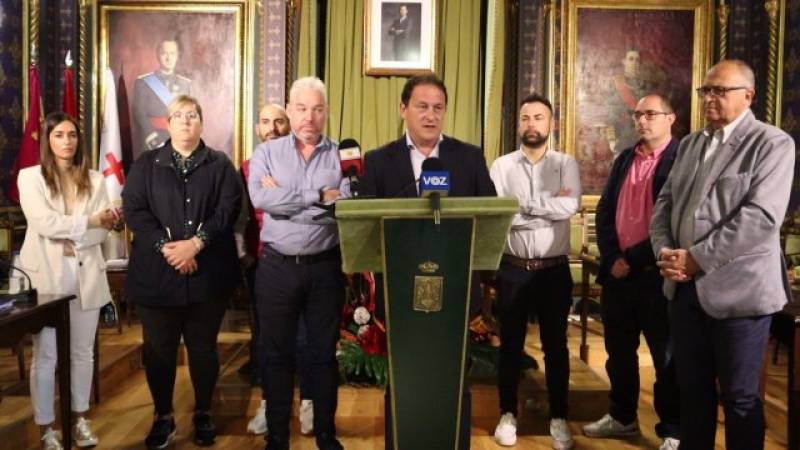 Almost 30 million euros. That's how much
Mazarrón
Town Council has invested in projects to improve the municipality over the last two years, the largest investment in the whole history of the Ayuntamiento.
This record-breaking figure has been reached after the coalition Council formed of the PSOE and UIDM political parties gave the green light to an investment of more than 17 million euros in infrastructure and improvements in the town, which the other political parties, PP and Vox, voted against.
With this approval, there are now a total of three credit modifications made by the government team using leftover money, i.e. from the funds that the Council has been saving up in its coffers since 2011, mainly from tax collection.
In short, this is money that has been paid by the people of Mazarrón over the last decade and which will now be invested in changing the image of the municipality, together with the more than 11 million euros that are already being spent thanks to the other two credit modifications that the local coalition government approved in 2021.
This money is going towards such important public projects as the restoration works of the Ateneo Cultural, which are already being carried out; the tender for the rehabilitation of the Garden of La Purísima, with work scheduled to begin in early 2023; the drafting of the projects of the redevelopment plan and adequacy of Mazarrón Urbano roads, which will begin later this year; and the award of the extension of the Majada Clinic among other projects.
In addition, the local government is putting more investment into infrastructure, with the redevelopment of the avenues Antonio Segado del Olmo, José Alarcón Palacios and del Mediterráneo; to the recovery of historical heritage with the rehabilitation of the Casa de la Cañadica; to the construction of a skate park, bowl-calisthenics and parkour centre; and to the maintenance and repair of twelve local schools.
Mayor of Mazarrón, Gaspar Miras, and the Councillor for Finance, Ginés Campillo, have assured that all these projects will go ahead, "regardless of when they are executed and who governs in the next legislature", a reference to the local elections coming up next year. "Just because we are six months away from the elections, we are not going to stop working or continuing to develop the projects we have been working on for the benefit of the people of Mazarrón."
Image: Ayuntamiento de Mazarrón
Contact Murcia Today: Editorial 966 260 896 / Office 968 018 268