Date Published: 17/09/2022
Mazarron Council campaign to encourage dog owners to pick up after their pets is extended to Camposol
ARCHIVED ARTICLE
-
After a marked increase in complaints regarding dog faeces in Camposol, Mazarrón council include the area in its "NO EXCUSES" campaign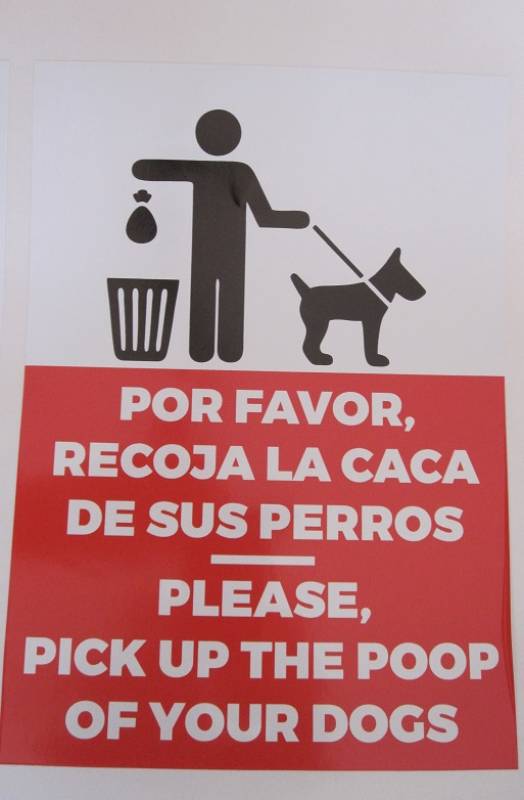 An increase in complaints about negligent dog owners leaving their pets' excrement on the roads, pavements and green areas surrounding the Camposol development has spurred the council to extend its "NO EXCUSES" (SIN EXCUSAS) campaign to include Camposol.
The campaign is initially focused on a "polite reminder" to dog owners to show a little civic responsibility and clean up after their pets. This has many benefits not only aesthetically in respect of the overall appearance of the urbanisation, but more importantly from a health and safety point of view: people, particularly children, who are more likely to come into contact or handle dog faeces, can be exposed to a number of infections and diseases, a common one being Toxocariasis, a parasitic roundworm whose eggs are passed on through infected dogs (Toxocara canis) or cats (Toxocara cati) faeces.
Toxocariasis can cause abnormal blood test results, enlargement of the liver and sometimes enlargement of the spleen and lymph nodes. Other symptoms are loss of appetite, muscle and joint pains, abdominal pain, skin rashes and eye problems. These symptoms are due to migration of the larvae through the organs and tissues. Eye infection may result in blindness in the affected eye. On rare occasions toxocariasis can cause severe disease or death. Symptoms may persist for a year or even longer.
The "NO EXCUSES" campaign was launched by the Mazarrón Councillor for Animal Welfare in July 2021 accompanied by the posting of large posters along the seafront in Puerto de Mazarrón. To adapt the campaign to an urbanisation setting the Mazarrón Councillor for Camposol, Silvana Buxton, has requested smaller signs (as shown above) that can be affixed to lamp posts: the first have already been received and distributed to the various Sector Gardening Groups, who have agreed to post the signs, and more are on the way.
To all dog and pet owners:
When you become the owner or carer of a pet you also take on the responsibility to ensure you clear up after it. The average dog produces roughly 274 pounds (124 kilograms) of poop a year and if you think your dog poop is a fertiliser think again! Dog pooh is exceptionally high in nitrogen and phosphorus - for instance if you leave your dog's waste lay in your grass it can actually cause burns in your lawn, since it's so acidic it will kill your grass if it isn't picked up.
You know it's the right thing to do!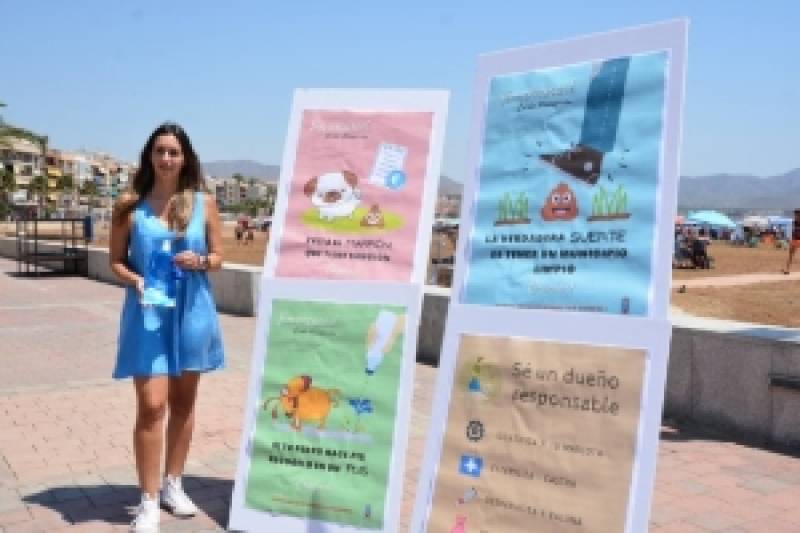 For more local news, events and other information go to the home page of Camposol Today.
Contact Murcia Today: Editorial 966 260 896 / Office 968 018 268