Date Published: 07/06/2023
Joao Cancelo to Barcelona - a possible transfer?
The world of football is always buzzing with transfer rumours and speculations, and one name that has been making headlines recently is Joao Cancelo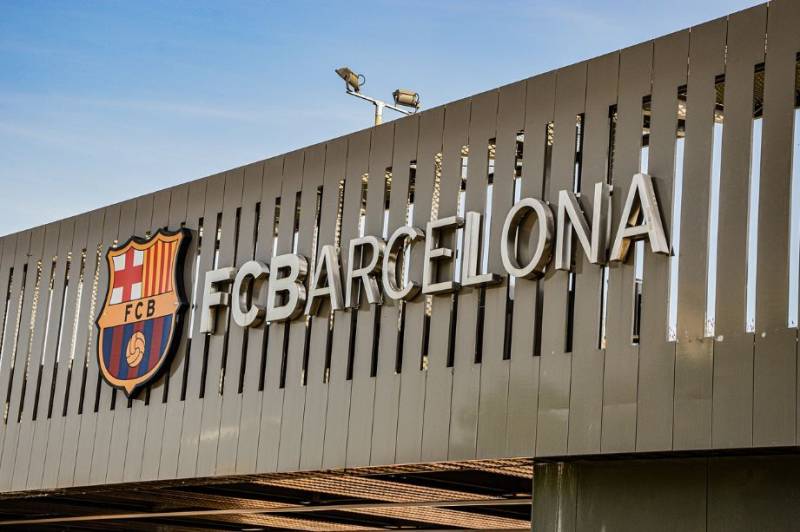 The Portuguese right-back Joao Cancelo, currently belonging to Manchester City (but on loan at Bayern Munich), is being linked with a potential move to
Spain
's Barcelona. What is the possibility of Cancelo joining the Catalan giants and what it could mean for both the player and the club?
The skills and style of Joao Cancelo
Before we dive into the transfer talk, let's take a moment to appreciate Cancelo's skills on the pitch. The 27-year-old has proven himself as one of the top right-backs in European football.
Known for his lightning-fast speed, technical abilities, and attacking prowess,
Joao Cancelo
brings a unique blend of defensive solidity and offensive contribution. His ability to push forward and provide width on the right flank has been a significant asset for Manchester City, and he has showcased his potential time and time again even when under extreme pressure.
Why Barcelona?
Barcelona is a club renowned for its attractive, attacking style of play. Cancelo's playing style aligns perfectly with the club's philosophy, making him an attractive prospect for Barcelona.
The Catalan giants have been lacking consistency in the right-back position, and Cancelo's arrival could bring stability and quality to their defence. His overlapping runs, accurate crosses, and defensive awareness would add a new dimension to Barcelona's gameplay. For all intents and purposes, it's just a match made in heaven.
A replacement for Sergi Roberto?
Sergi Roberto, a versatile player who has been a mainstay in Barcelona's squad for years, has often filled in at right-back. However, with Cancelo's potential arrival, Barcelona could have a dedicated specialist in that position.
This would allow Roberto to focus on other areas of the pitch or potentially open up opportunities for him to explore new challenges elsewhere. Cancelo's arrival could provide Barcelona with a reliable and consistent presence on the right side of their defence.
Financial considerations
Transfers are not just about football; they involve financial negotiations as well. Barcelona has faced financial challenges in recent times, and any potential transfer would require careful budget management.
The club would need to find a way to structure the deal within their financial constraints while ensuring they secure Cancelo's services. While Barcelona does have some of the best
La Liga betting odds in SA
and is generally regarded as one of the best teams in the world, finances are still a consideration for this team just like any other. Balancing the financial aspects with the on-field benefits will be crucial in making this transfer a reality.
Contractual obligations
Cancelo is currently under contract with Manchester City until 2025. The English club is known for their reluctance to part ways with key players, which could pose a challenge for Barcelona.
Negotiations between the two clubs, as well as the player himself, would need to take place to reach an agreement. Cancelo's willingness to embrace the challenge of playing for Barcelona and his desire to compete at the highest level will play a significant role in the success of this transfer, but who knows if this will be enough to persuade Manchester City.
The potential impact
For Cancelo, a move to Barcelona could offer him the chance to compete for domestic and European honours on a regular basis. Playing alongside some of the best players of 2023 in a club with such a rich history can be a dream come true for any footballer. It would provide him with a platform to showcase his skills and elevate his career to new heights.
As for Barcelona, the addition of Cancelo would bring excitement and rejuvenation to the squad. His presence would add competition within the team, pushing existing players to raise their game. Furthermore, Cancelo's arrival would signal Barcelona's intent to strengthen their defensive line and reinforce their ambitions of reclaiming their status as one of Europe's elite clubs.
To sum up, while the transfer rumour mill continues to churn, only time will tell if Joao Cancelo will indeed make the move to Barcelona. As football enthusiasts, we can't help but get caught up in the excitement and anticipation.
The potential transfer of Cancelo to Barcelona has the potential to reshape the dynamics of both the player's career and the club's aspirations. It's a story that will continue to unfold, and we'll eagerly await the final outcome.
Image: Pixabay
article_detail
Contact Murcia Today: Editorial 966 260 896 / Office 968 018 268