Date Published: 06/07/2015
Its a steal: Just how easily pickpockets can ruin your holiday
Look after your passport – watch new videos that reveal the scams that thieves and pickpockets use
With tens of thousands of British residents living in Spain, and millions of UK visitors heading for Spanish holiday resorts and beaches this summer, the Foreign Office has launched a video campaign to help Britons avoid the threat of passport thieves.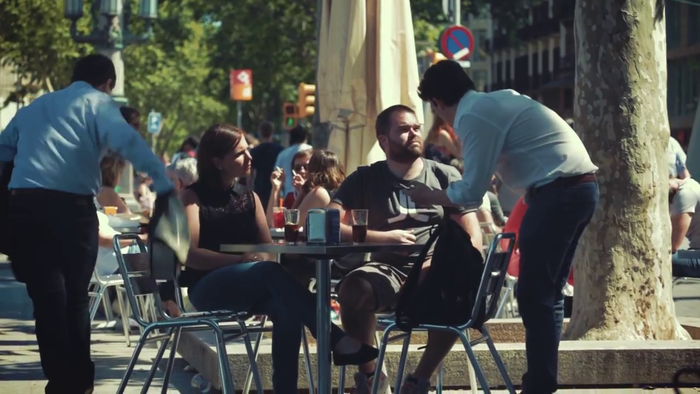 Out of the 15 million British tourists who came to Spain last year, more than 3000 reported their passports stolen and almost 1800 reported their passport lost.

Worldwide, more than 20,000 British passports were either lost or stolen in 2014-15.  

To make people more aware of the risks, stealth crime expert and 'Man of Steal' James Freedman has worked with the Foreign Office to create a series of videos 2 that show the techniques used by passport thieves, and offer advice on how to avoid becoming a victim.

James Freedman says:

"Pickpockets and thieves constantly evolve their techniques and tactics. These videos show just a handful of ways that a pickpocket might attempt to steal from you, so remember some basic advice to stay safe.

 "If you don't need to take your passport with you, leave it in your hotel safe instead. Only carry what you need and keep valuables in a secure pocket. If you have a bag or case, never let it out of your sight. Be more alert in crowds and wary of anyone getting too close. Finally, try not to advertise the location of prized possessions by patting your pockets or bags."

British nationals in Spain tell of a range of hustle techniques used against them, including:

A bunch of children surrounding you and patting you whilst begging for money. After they leave you discover they have also picked your pockets and bag.
Being followed onto a crowded underground train by two apparent 'nuns', who then pickpocket your wallet.
Having a bag stolen from your car while leaving it momentarily unlocked to go to a rubbish bin, even though you are only a few feet away.
Being asked to help get something from a top shelf whilst your pocket is then picked.
Being pricked with a sharp object that is enough to draw blood, and in the confusion your bag disappears.
Dealing with a lost or stolen passport can be expensive and time-consuming. The victim may need to report the theft to the police, and spend time and money at the local British Consulate getting an emergency travel document.  

The British Embassy offers five top tips for keeping your passport safe:

1.    If you need to carry your passport, ensure it is well concealed

2.    Never take your eye off a bag or case, even for a moment

3.    Be alert in crowds and wary of anyone getting too close or seeking to distract you

4.    When driving, keep your valuables secure and out of sight – and be aware of thieves using distraction techniques either on the road or when you park

5.    Avoid advertising the location of your passport and valuable possessions by patting your pockets or bags
It is also a good idea to leave a photocopy of your passport with friends or family, or store an electronic copy securely.

 If your passport is lost or stolen, you can report it to the Spanish police by calling +34 902 102 112 (a multilingual service).  If you need to travel urgently, you can apply for an emergency travel document at the nearest British Consulate (visit www.gov.uk/emergency-travel-document or call + 34 917 146 300).
article_detail
article_detail
Contact Murcia Today: Editorial 966 260 896 / Office 968 018 268