How to obtain a Spanish NIE number
This identity number for foreigners living in Spain is needed for all legal and official procedures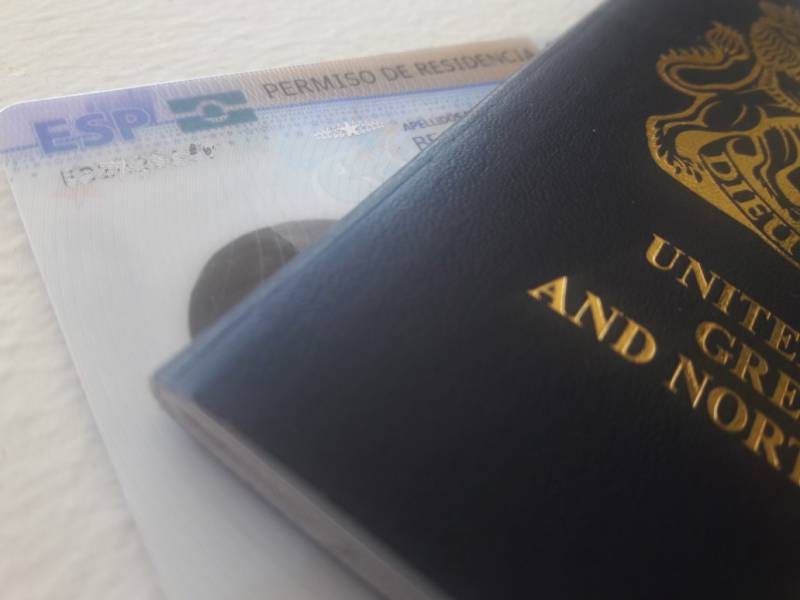 Negotiating the bureaucratic system in Spain can be a bit of a minefield for new arrivals, but expats will have to secure certain documentation in order to work, study or buy a home. The first, and arguably the most important piece of paperwork you'll need is an NIE number (Número de Identificación de Extranjero, or Foreigner's Identification Number).
As its name suggests, the NIE is a personal and unique identification number assigned to foreigners by the Spanish government and you'll need it for any type of legal procedure, such as opening a bank account in Spain, starting a business, paying taxes or getting your residency permit.
EU citizens planning to stay in Spain for more than three months are obliged to apply for an NIE number, and since appointments are in high demand, it's best to get the ball rolling as early as possible.
Non-EU citizens, including those from the UK, will need to apply for residency in Spain and will be issued with a different ID document, known as the TIE card.
Spanish bureaucracy can be more than a little daunting, so many people opt to hand the process over to the professionals.
Abad & Asociados Abogados y Economistas, S.R.L.
is a firm of English-speaking lawyers and accountants based in Alicante and Murcia, and can take care of the NIE application from start to finish.
Step 1: Make an appointment
If you are outside of Spain, you will need to book an appointment with your nearest Spanish Consulate or diplomatic mission. You can also give power of attorney to someone already in Spain who can apply on your behalf.
Simply choose the province you live in, then select Certificados UE if you're an EU citizen, or Expedición de tarjeta de identidad de extranjero if you are from outside of the EU.
Fill in the information required and you'll be given a date to visit your nearest police station that deals with NIEs.
It's important to remember that it can take several weeks to obtain an appointment. Applications from abroad can take anywhere up to two or three months.
Step 2: Gather your paperwork
Prior to your appointment, you'll need to complete plenty of paperwork and gather the relevant documents:
Print out the EX-18 form and take two completed copies to your appointment. Please note that it must be completed in Spanish, but there's also an English version you can use as a handy guide.
You'll need your passport and a couple of photocopies of the main page, along with a few passport photos. Non-EU citizens should also bring their visa.
Applicants will have to provide a document (and a copy) that justifies their reason for applying for a Spanish NIE. This can be a mortgage agreement, rental contract, employment contract, acceptance letter from a school or any other official document that proves you have financial interests in Spain.
Finally, you need to pay an NIE tax of 9.84 euros before your appointment and bring along proof of payment. Download the 790 form, fill it in and pay the fee at the bank.
It's vital that you bring all of the completed forms and documents, plus copies, to the appointment. The Spanish officials at the police station or Oficina de Extranjeros Immigration Office will take care of the rest for you.
You'll usually receive your NIE document, which is a white A4 sheet containing your unique number and an official stamp, then and there, but depending on the region you may need to return in a few days to collect it.
NIE numbers never expire, so your foreign identity number will be yours for life.
A final word of warning: navigating Spanish red tape is never straight-forward and the efficiency of civil servants and public offices varies widely from province to province, so you'll need plenty of patience.
Since NIE appointments are hard to come by, double and triple-check all of your documentation before the appointment, and make sure you have plenty of copies of everything. When it comes to official procedures in Spain, it's better to be over-prepared rather than having to wait another month or so for a new appointment if you're turned away.
article_detail

Address
Avenida de la Libertad Edificio Europa no. 301, 2nd Floor, Business Premise No. I, 30710, Los Alcazares, Murcia
Tel: +34 968 58 30 53

Specialists in Conveyancing, Property Law, taxes, probate and residency in Murcia
Abad & Asociados Abogados y Economistas, S.R.L. is a firm of English-speaking lawyers and accountants founded in 1996 in Murcia by Isaac Abad, winner of the "Best Lawyer 2022" award in Tax Law in Murcia granted by "Best Lawyers".
The Abad Abogados Murcia law firm specialises in offering innovative legal solutions to its clients, prioritising quality, satisfaction and success. With offices in central locations in Murcia city, Los Alcázares and La Zenia in Orihuela Costa, Alicante, it is easy for expats and foreign citizens abroad in Spain to access the legal services they need.
The team at Abad can help you with any issues relating to Real Estate and Property law, Taxation, Litigations and Commercial law in Spain. From getting a NIE number in order to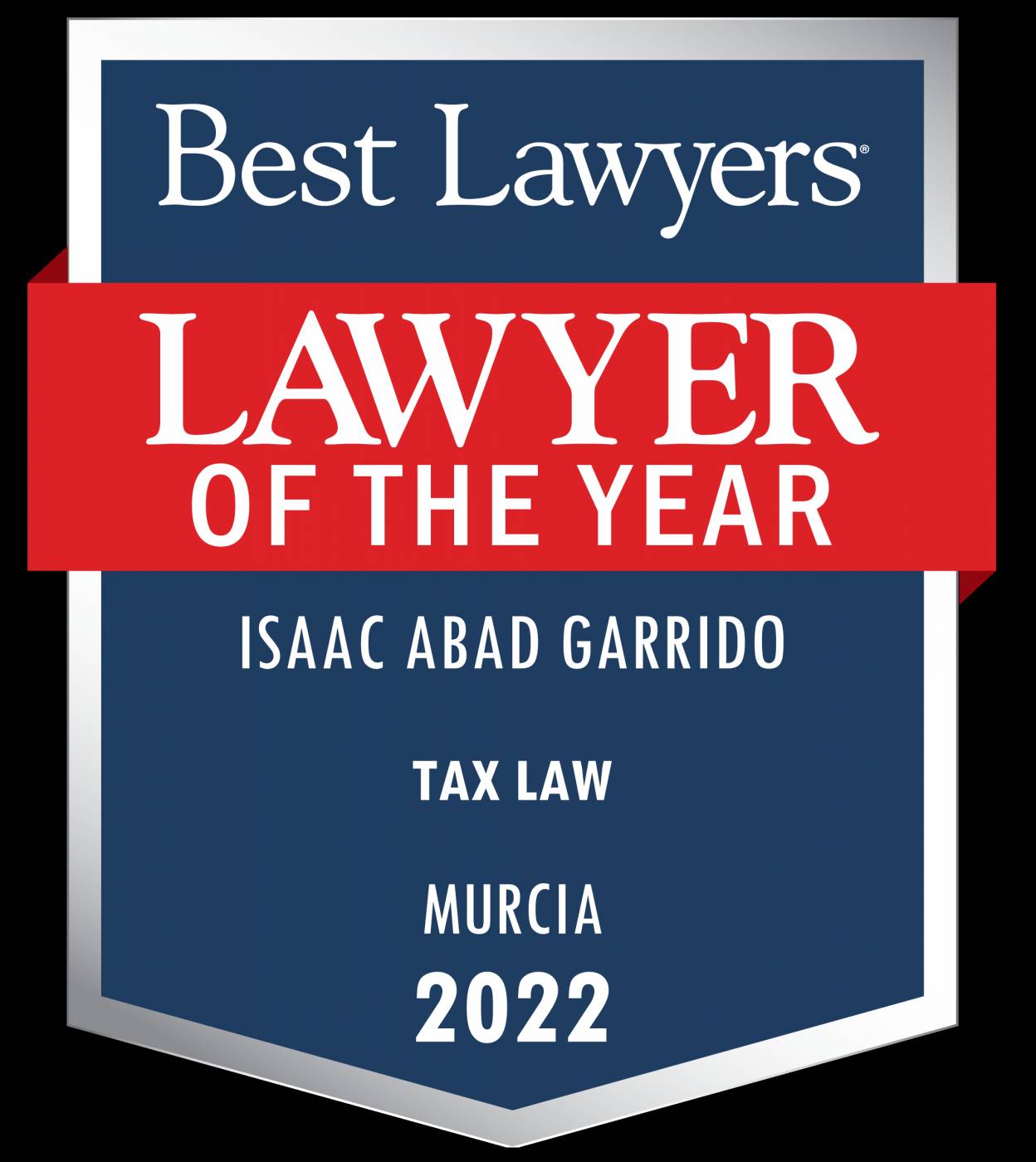 be able to undertake official paperwork in Spain, to completing your residency and visa requirements, they are there to ease every step of the move to Spain for people wanting to come and live in the country.
They can also handle any resident and non-resident tax declarations in Spain, including property taxes and issues surrounding double taxation across international borders, as well as inheritance tax and wills.
Whether you want to formally register your own business in Spain, take someone to court or face being taken to court yourself for whatever reason, Abad & Associates will be by your side.
Their unqualified successes in helping clients navigate these issues have made Abad Abogados one of the leading firms of Lawyers and Accountants and Tax Advisors in the Region of Murcia and in Alicante province.
article_detail
Contact Murcia Today: Editorial 966 260 896 / Office 968 018 268