Date Published: 08/07/2015
How many cannabis plants can I grow legally in Spain?
Legally none, but discretion is frequently exercised
In the light of recent speculation that the Spanish government may unwittingly have legalized the growing of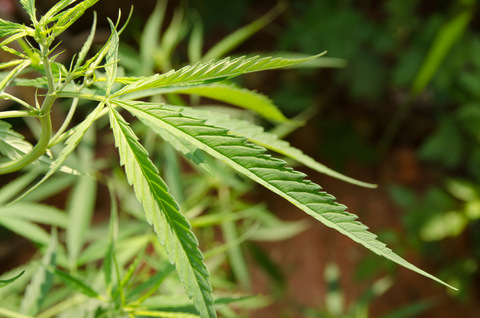 cannabis in one of the Articles of the controversial new Citizen Security Law – this speculation proved unfounded – there has been a certain amount of activity on social network sites recently regarding how many of the plants an individual is allowed to grow for private use. 
Some individuals have confidently announced that specific amounts, such as 12 kilos, or ten plants, are considered legal, but unfortunately Spanish law is not actually specific on the issue.
Growing cannabis in Spain is an offence, and is therefore punishable by a fine, regardless of how many plants you grow, and there is no legislation specifying that a number of plants may be grown for own use.
The myth that  "three plants per person are allowed" is unfounded and there is no legal amount specified anywhere in existing legislation as technically any number of plants are illegal.
Yet cannabis plants are widely grown for personal use, often with the full knowledge of the forces of law and order, a situation which causes a great deal of confusion amongst those who would like to grow a couple of plants for their own use but are fearful of committing an illegal act.
However, this is where the borderline between an offence and a criminal act can become blurred as the crime in Spain is not growing marijuana or cannabis plants per se( offence), but growing them with the intention of selling the drug on to be consumed by others(crime). In other words, a blind eye is often turned if individuals grow cannabis for their own personal use (or indeed as ornamental plants), but not if they then profit financially from doing so. 
The difficulty lies, therefore, in determining how much marijuana can realistically be considered to be for the grower's own recreational use, and the interpretation of the courts can vary widely from one case to another. In some cases growers have been fined for having only one plant, whereas in others plantations of up to 50 plants have been deemed acceptable.
The reason for this is that there are all kinds of circumstances which can sway a judge's opinion. If, for example, the owner of just one cannabis plant is also found to own precision scales, small bags and packaging equipment, large quantities of cash and a notebook containing notes of sales and customers, the circumstantial evidence is likely to lead to the conclusion that this person is a small-scale drugs dealer with access to more plants elsewhere. 
If, on the other hand, the owner of a larger plantation is a multiple sclerosis sufferer who smokes cannabis to ease the symptoms and no other incriminating evidence is found, then a more sympathetic view could be taken. 
The fact that Spanish law doesn't establish any guideline regarding how much cannabis can legally be grown may seem at first like an oversight, but in examples such as the two outlined above it in fact allows common sense to be applied to each individual instance of the plant being cultivated. 
Those who strive to discover an answer to the question "how much cannabis can I legally grow in Spain?" will therefore continue to be frustrated, but the most sensible path of action should you choose to disregard the law, is to be sensible, be discreet, be realistic about your own personal consumption and don´t be greedy.
However, if you're growing cannabis to sell it to others, you're breaking the law. 
If you are growing cannabis for your own individual use, you are theoretically committing an offence which can lead to a fine and the loss of your plants, should it be considered appropriate to impose one, regardless of how many plants you actually have.
The amendments made to the law on July 1st 2015 did not, in fact, legalise the cultivation of cannabis for personal use if it is being grown out of sight, but instead enabled the police to remove plants which can be seen in public places and fine owners for cultivating marijuana within the view of other citizens.
Hope thats clear.
article_detail
article_detail
Contact Murcia Today: Editorial 966 260 896 / Office 968 018 268