Date Published: 06/07/2015
Has Spain legalised growing marijuana for private use?
This weekend social networks have been abuzz with excitement
Spanish social network sites have been abuzz lately with speculation that the government may perhaps have almost unwittingly legalized the cultivation of cannabis in this country, by means of a phrase contained in one of the articles of the controversial Citizen Security Law which came into force on 1st July.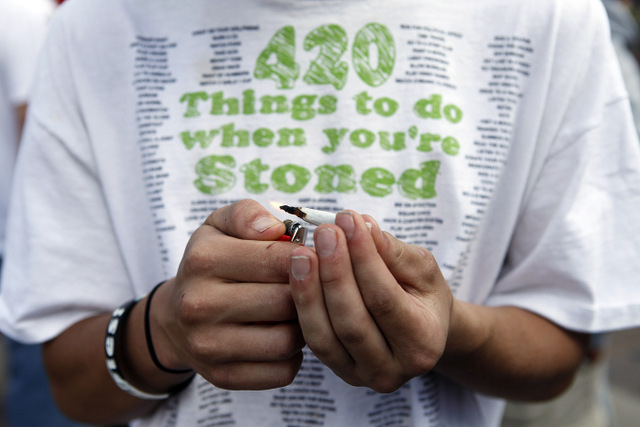 The speculation began when a blogger named @pringadillo24 (real identity Enrique Fornes Ángeles, a lawyer) focused on Article 36.18 of the new Law, which states that it is a serious offence "to carry out the plantation and cultivation of toxic, mind-altering or psychotropic drugs in places where they are visible to the public". In Sr Fornes' view this implies that plantations are permitted as long as they are hidden from public view, in the back garden, the greenhouse or the spare bedroom, for example. 
This interpretation has been seized upon eagerly by pro-cannabis groups and those selling seeds etc, one of which has published an article entitled "Spain decriminalizes the growing of cannabis" and praises "the hard work done by the brave Spanish activists". Elsewhere on the internet others have also shown themselves keen to believe the news, but unfortunately for them the reality appears to be that no such soft drugs revolution has in fact taken place in Spain. 
Most lawyers concur that the Article in question refers to the growth of cannabis for home use, in other words in very small quantities, which is generally ignored as long as it is carried out in private and with discretion. Technically, although smoking marijuana is not a criminal offence, growing, owning or distributing it is, and it is a complete myth that its legal to grow a few plants for home use. Its not, growing marijuana is illegal, although in practice, those found with one or two plants are rarely prosecuted.
The problem is, what constitutes an appropriate quantity for one's own use? This issue is not regulated either in terms of the number of plants nor the amount of drug produced, and it is up to the judge in any case to decide. If he or she concludes in any given case that the plants concerned are for private use but are visible in public, then the grower will from now on be fined.
If, however, a private grower keeps his or her activities away from the public gaze, then no fine will be imposed, but the plants will already have been confiscated.
This, according to cannabis magazine, is more or less the same situation as before the new Law came into force, with the exception that fines may now be imposed for cultivation in publicly visible places even when the amount grown is only for private consumption.
So until things change, don´t put your pot out with your pots.
The same publication also points out that until legal guidelines are established as to how much cannabis can be construed as being for private consumption, growers will continue to be punished, if not by a fine then at least by their plants being confiscated and destroyed while the matter comes to trial.
So, any amateur horticulturalists tempted to add a little marijuana to the leaf plants in their allotments, be warned, the government of Spain has NOT performed a sudden about-turn in its policy towards cannabis, and has NOT accidentally legalised the growing of marijuana for home use in the most controversial piece of legislation passed in the last 4 years, just 4 months from a general election, despite what you may read on the social networks!
Image: Copyright Getty
Eds note. Following the publication of this piece, a great deal of debate followed on the social forums about whether private individuals were allowed to grow ANY plants at all. Several hours talking to the Guardia and lawyers reaffirmed that there is no written legislation specifying how many plants will be tolerated by police: at the end of the day, the law is clear, marijuana cannot be grown in Spain, although in practice it will often be tolerated if known to be for personal use. Read more of the final report
article_detail
article_detail
Contact Murcia Today: Editorial 966 260 896 / Office 968 018 268