Date Published: 06/02/2014
Energy efficiency saves money
Energy certificates are not just a piece of meaningless paper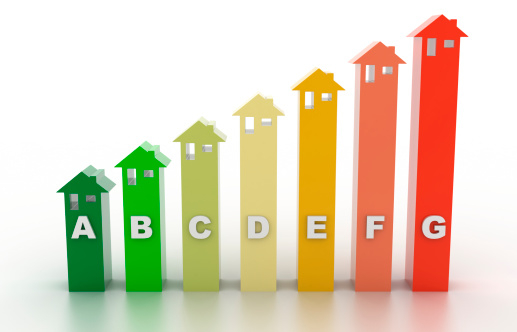 A study carried out by a company in Murcia has concluded that the benefits of living in a home with a top level energy performance certificate could equate to between 1,000 and 2,500 euros every year.
According to Tenaga Ingenieros an energy-efficient home is one of the best ways to reduce the effect of continually rising electricity bills, and the company's research shows a startling difference between the costs of maintaining a G-rated and a B- or C-rated property.

In a 100-square-metre apartment in Murcia their investigations suggest that the electricity bill could be reduced from 2,251 euros per year in a G-rated property to just 1,045 euros in a C-rated home, while in an apartment with an "A" rating the cost would be cut to only 207 euros, representing a saving of over 90%.
Much progress has been made in the field of saving electricity, and in sectors like white goods or cars manufacturers are keenly aware of the benefits of energy-efficient products. As a result consumers are used to seeing energy efficiency ratings on products such as dishwashers and fridges, and the miles per gallon figure of a car is often one of its key selling points.

However, when it comes to property people are just not used to looking at the energy efficiency of their homes, whether they own them already or are considering purchasing them. Even with the introduction of the energy performance certificate homeowners are still apparently reluctant to ensure that their energy bills are as low as possible, even when a good rating could be used as an important tool in selling a property.

Why this should be the case is mystifying, and all that the CEO of Tenaga Ingenieros can offer is speculation. "It doesn't seem to be a matter of money", he says, referring to the fact that the performance certificate can cost as little as 200 euros, but rather one of time: just as it has been a slow process for the public's mentality to change with regard to dishwashers or cars, so it seems time will have to pass before the energy efficiency of a house is viewed as an important selling point.

Very few people really consider the energy efficiency of a property when making a purchase, and for most people considering renting, they wouldn´t even bother looking at the energy efficiency of a property when making the decision where to rent, and certainly foreigners coming to Spain for the first time give little consideration as to the real costs of running an air conditioning system or heating a poorly built house with thin walls in the winter.

It is a legal obligation to have an energy efficiency certificate when renting for more than 3 months or selling a property.
Click for a list of local businesses who offer energy efficiency certification in the Murcia region.


Contact Murcia Today: Editorial 966 260 896 / Office 968 018 268