El Valle Golf Resort property
Properties on El Valle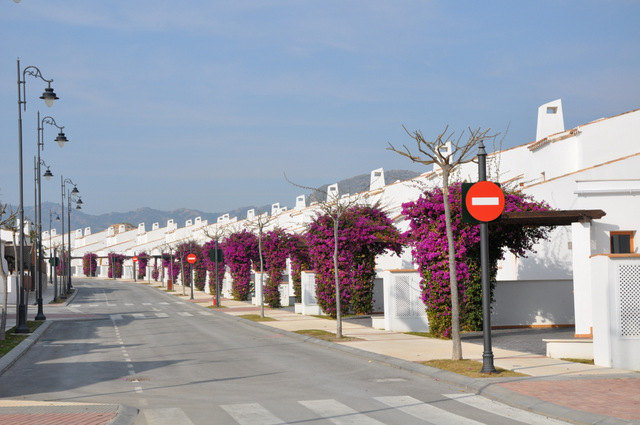 There are a total of 789 properties on El Valle Golf Resort, all of them built to high standards. This was conceived as being the most exclusive of the Polaris developments in the Region, and both the 420 apartments and the 369 villas are spacious and built to high quality specifications. All properties are finished in white, unlike on other Polaris developments.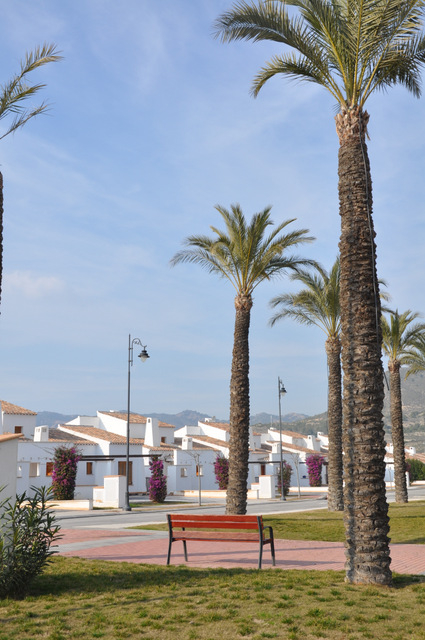 The apartment blocks are stylishly designed and consist of up to four floors, and each area of apartments enjoys the use of a communal swimming-pool and garden.
The natural slope of the development, which is on the southern side of the mountains dividing Murcia from the Campo de Cartagena, gives the whole development fantastic views towards the south, and even from most of the villas there are similar vistas.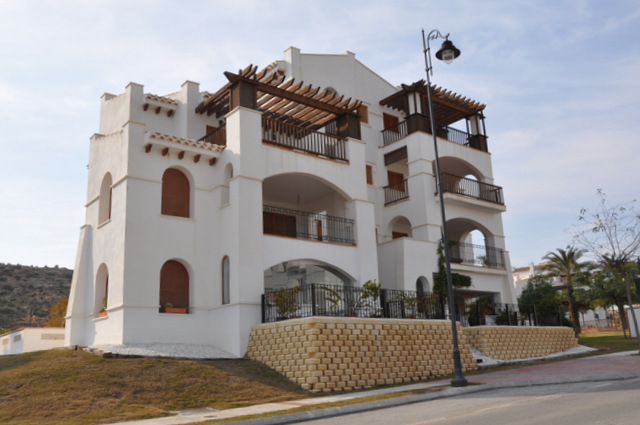 The villas are a typical Polaris World design finished in white, and as on other Polaris resorts there are no garden fences, hedges or walls at the front of properties, which will come as a surprise to many Britons and Spaniards, but the effect of this is to increase the feeling of space.
After all, the villa gardens themselves are actually quite small, and the distance between one house and another is not that great! As a result, the streets are light and open.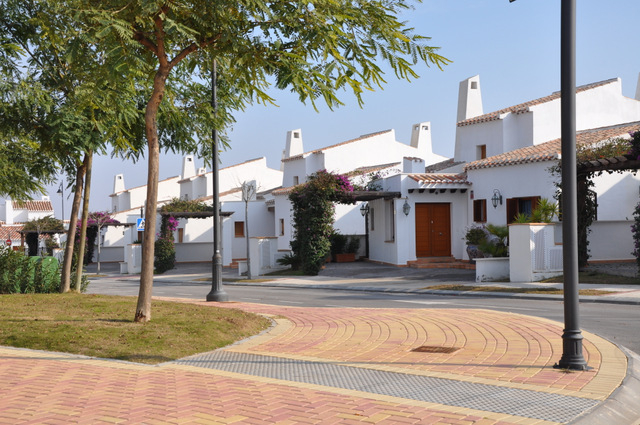 One of the results of the uniformity of design and colour is that many of the streets look the same! At the time of completion each property even had the same plant in the same place in its front garden, and in the intervening time some of the bougainvilleas have prospered more than others!
The resort embraces a Mediterranean planting style, although the golf course has been landscaped to give a prairie feel, with grasses and dry Mediterranean planting used throughout.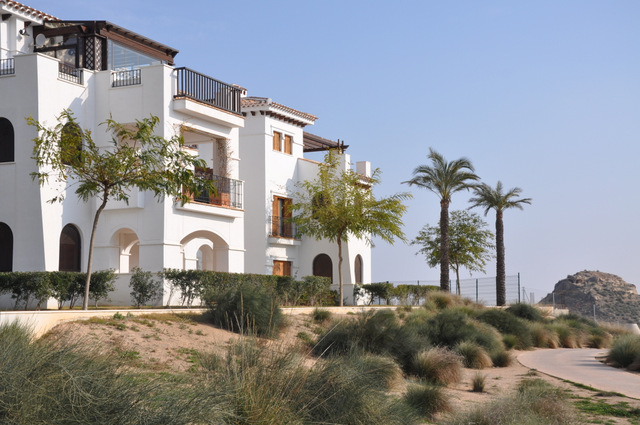 The layout of the resort is basically in three parts, with the golf course forming the two fillings in between the three.
The southern end, on entry to the resort, consists mainly of villas, the centre comprises a mixture of villas and apartments and the resort centre, and further up the hill to the north are more villas.
 
Information on Murcia Today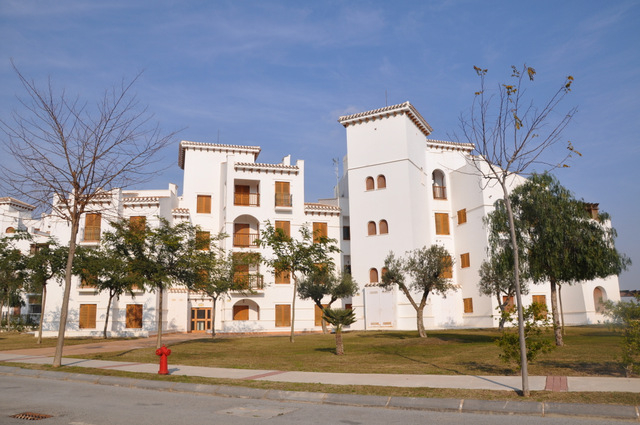 At the bottom of every page is a map box, dividing each area by town. Detailed information about each location can be found using this method of search. Alternatively click on the header bar to go to a mixed selection of local news and what's on for the whole area by using the header bar at the top of every page.
Click for the El Valle dedicated section.
article_detail
Contact Murcia Today: Editorial 966 260 896 / Office 968 018 268