Catholic churches and Mass times in Mazarrón
Hours of mass and churches in Mazarrón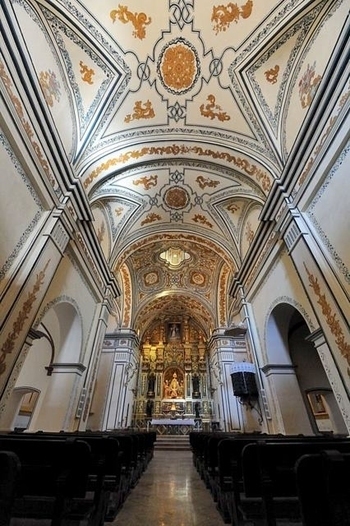 Iglesia de la Purísima Concepción, Plaza del Convento, Mazarrón
This beautiful little church is open during the morning on Saturdays, when the weekly market is held in the Plaza del Convento.
Mass times
These vary from season to season: in winter Mass is usually held only on Saturdays at 21.00, whereas in summer (between Easter and October) the are daily 21.00 Masses.
Church of San Andrés de Mazarrón
This is the church used most extensively for worship today within Mazarrón itself, and holds mass every day in Spanish for those living in or visiting the town.
Although it is within the parish of San Antón de Padua the Iglesia de San Andrés is the main church.
Mass times
During the winter there is Mass at 19.00 from Tuesday to Friday and services on Sundays at 12.00 and 19.00.
Summer Mass times vary.
Parish office: Tel. 968 592302
Address:
The church is at the top of Plaza Ramón y Cajal, and the intersection with Calle Pablo Picasso.
There is parking in the surrounding streets but the easiest parking is in the old marketplace in front of the Iglesia de la Purísima.
Ermita Nuestra Señora de la Asunción, Puerto de Mazarrón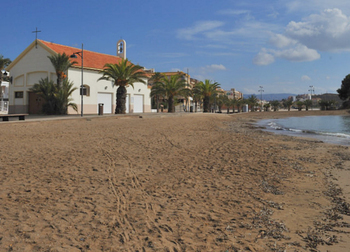 The small chapel on the beach at Playa de la Ermita: Mass is held here only once a week at 18.00 on Saturdays in summer and at 19.00 in winter.
Iglesia de San José, Puerto de Mazarrón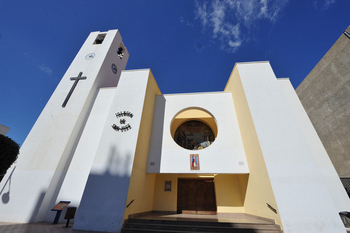 Calle San Vicente s/n, Puerto de Mazarrón
Contact number (Spanish only) 968 594 016. This is the only church in Puerto de Mazarrón offering Mass on a regular basis, and offers Mass in English on Sundays at 16.30. Click here for further details.
Winter (October to Easter): Monday 9.30, Tuesday to Saturday 19.00, Sunday 12.30 and 19.00
Summer: Monday to Saturday 9.30 and 20.30, Sunday 9.30, 19.30, 16.30 (in English) and 20.30.
The church of Bolnuevo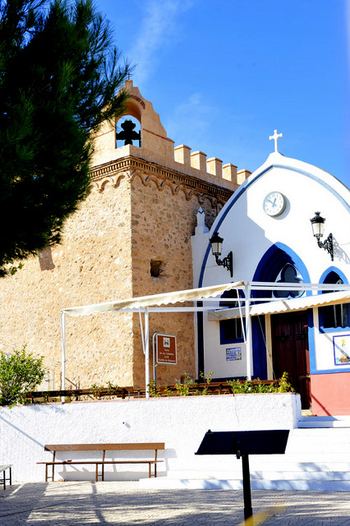 In winter the Ermita de Bolnuevo holds Mass only at 10.30 on Sundays, in summer on both Saturday and Sunday at 21.00.
Click here for further details.
For more local information go to the home page of Mazarrón Today.
Sights to see in Mazarrón
Contact Murcia Today: Editorial 966 260 896 / Office 968 018 268