Canine leishmaniosis, a fatal mosquito-transmitted disease which affects dogs in Spain

Vaccinations are now highly recommended for dogs in Mediterranean areas of Spain
Canine leishmaniosis is a serious disease caused by a single-celled parasite transmitted by the bites of mosquitos, and most commonly affects dogs in Spain although cats and humans can also be susceptible. The disease is often fatal in unprotected dogs which do not receive rapid treatment.
However, recent developments in veterinary treatment include a vaccine which affords 85 per cent protection, and most vets actively promote such preventative measures.
The whole of the parasite's life cycle takes place inside the insects which act as carriers, and these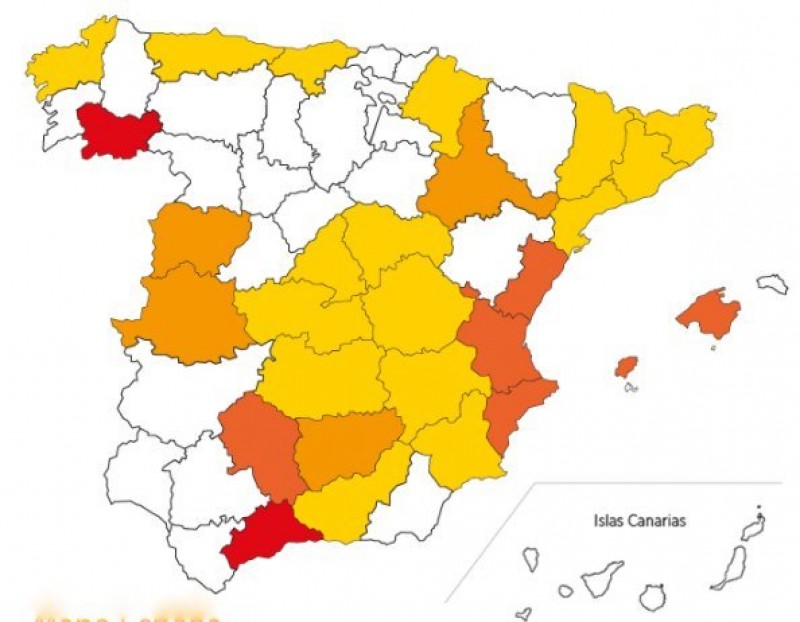 insects are the only means by which the disease of leishmaniosis is transmitted from a sick dog to a healthy one, or to a human. The disease is widespread all around the Mediterranean, and in Spain is most common in the Mediterranean regions (Catalunya, the Balearics, Comnuidad Valenciana, Murcia and Andalucía), as well as Aragón, Madrid, Castilla-La Mancha, Extremadura and Castilla y León.
Due to the disease being transmitted only by mosquito bites, the majority of cases are reported between May and October, although with summers becoming longer that period is gradually being extended to include practically all of the year.
Symptoms and diagnosis
Symptoms in infected dogs include weight loss, inflammation of the lymph glands, skin eczema, nose bleedings, loss of appetite and various others. The condition can be diagnosed by means of visual examination, blood tests for anti-bodies and a biopsy of the lymph glands.
Treatment
There are different ways of treating this disease, depending on the state of the dog when it is first taken to the vet and of the health of the animal's kidneys and liver. Sometimes a single pharmaceutical is enough, but more commonly a combination of injections and tablets of medications such as Glucantime and Allopurinol is required.
Normally around 20 to 30 injections are needed, followed by a course of tablets for 3 or 4 months.
Another treatment uses Levamisol to fight the disease, while other products include Anfotericina B, Marbofloxacino (an antibiotic) and Miltefosina.
But once infection has taken place the parasite remains in the dog: leishmaniosis is a chronic condition, and regular check-ups are required in which the animal's general physical condition, weight and skin are examined and blood samples are tested.
Prevention
In recent years a highly effective vaccination against canine leishmaniosis has been developed, and the first treatment normally consists of three jabs at regular intervals, after which an annual top-up is needed in order to maintain immunity. These injections can be supplied by any qualified vet.
Other recommended preventative measures include the use of sprays and collars which protect dogs from ticks and other insect bites, the most effective in repelling phlebotomine insects (such as mosquitoes) generally being recognized to be a brand named Scalibor. Any other steps taken to prevent insect bites also increase protection, although as the vaccine is around 85 per cent effective full immunity is almost impossible to achieve.
Leishmaniosis in humans
It is estimated that around 2 million human beings are infected with leishmaniosis worldwide every year, approximately 700 of them in Spain, and that most of those contracting the disease are already suffering some other debilitating condition such as AIDS or post-transplant recovery. Healthy humans generally present no symptoms as their immune systems combat the disease rapidly and effectively.
However, if symptoms do develop there are treatments to which the response is very positive.
Instinctively we suspect that owners of infected dogs are at greater risk of infection than others, but this is not necessarily the case as the carrying mosquitos roam over large areas and are just as likely to pass on the infection outside the household where they pick it up as inside it.
article_detail
article_detail
Contact Murcia Today: Editorial 966 260 896 / Office 968 018 268