Date Published: 13/03/2013
Beware bogus emails from the Tax office
The Hacienda will never contact residents in this fashion. Bin them
Beware the bogus websites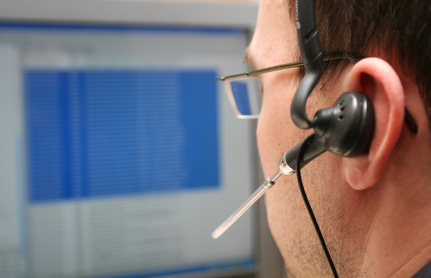 Occasionally, someone will contact us concerned about an email they have received directly from the Spanish Tax Authority (Agencia Tributaria). Or so it would seem. They want to believe what the email tells them, that they have paid too much Spanish tax and they can claim it back. It sounds too good to be true, and it is.

The email requires you to click on a link and submit information. It should come as no surprise that to access your overpaid tax you need to provide your bank details and credit card information. Needless to say, this web address does not really belong to Agencia Tributeria and if you do supply the details requested you shouldn't expect to see returned tax coming in, just money going out.

The Agencia Tributaria does not work in this way. Our advice is on no account to supply any of this kind of information to a dubious site. If you are due tax back, the money is paid directly into your bank account and not via a credit card.

Advice from Agencia Tributaria
The Agencia Tributaria are also concerned about the number of 'impersonations' they are suffering from. They have released information about these 'phishing' attempts and are asking that such communications are reported.

They remind people that:
•They never request confidential information by email
•They never ask for personal financial information, account numbers or credit card numbers by email
•They would never give tax refunds onto a credit card
•They do not charge for the services they provide

You should also watch out for websites which claim to represent Agencia Tributaria and offer to put you through on a number beginning with 905. Dialling this number will incur high charges and there is no need to use it. You can contact the Agencia Tributaria directly on 901 33 55 33 or 901 200 345.

If you do receive an email that professes to be from the 'Agencia Tributaria' and you are in any doubt, contact either your fiscal representative if you have one or the Agencia Tributaria's Customer Service Centre on 901 200 347. Do not click on any links, even if it looks convincing. The official domains of the Agencia Tributaria are:
www.aeat.es
www.agenciatributaria.es
www.agenciatributaria.com

NB In the inbox, right click the message as junk. When the options are shown, ask Google to block the domain name of this sender, so that your system automatically rejects any further communication from this sender. As an additional security measure, stop sending joke emails, pictures and warnings such as the Simon Ashton hacker warning which has done the rounds thousand of times, as all these do is expose the email addresses of friends, which can then be harvested.
article_detail
Contact Murcia Today: Editorial 966 260 896 / Office 968 018 268