Basílica de Nuestra Señora de la Asunción, Cieza
The church of La Asunción in Plaza Mayor, Cieza
The Basílica de Nuestra Señora de la Asunción of Cieza, is situated on one side of Plaza Mayor, between the streets of San Pedro and Cartas.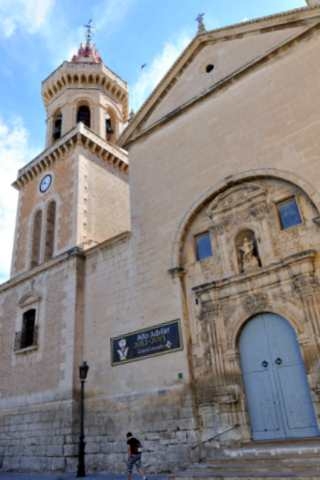 It is a spacious and open building , notable for its simple lines and restrained style, its neo-romantic tower and atriums (Puerta de San Pedro and Santa María) defining its elegant simplicity.
The main part of the church is in a basilical style, divided into three sections with side chapels built between the buttresses, two on the right (the Epístola side of the building) and three on the left (the Evangelio side).
The footings of today's Basilica were laid in 1492 with an entrance through the atrium of San Pedro and it opened to worshippers on 12th October 1526.
During the reign of Felipe II , the existence of the church is documented in 1579, when it is shown  under its former name of Santa María, the only church listed in Cieza at that time, assuming the name of La Asunción after a major  enlargement in 1703.
During the War of Succession , 1701 to 1713, Cieza supported the Bourbons.  In appreciation of the loyalty of the town, Felipe V (who brought the Bourbon dynasty to Spain) conceded a series of privileges to the residents of Cieza which enabled the town to flourish throughout the XVIII century. The church of the Asunción was built in 1703 on the foundations of the former church of Santa Maria, a baroque style selected for its main façade. Above the door of it's left hand entrance, known as the door of San Pedro,  the construction date can be clearly seen, whilst the right hand entrance is dedicated to Santa Maria.
In the 19th century, fire gutted the church and major restructuring work was necessary, part of which included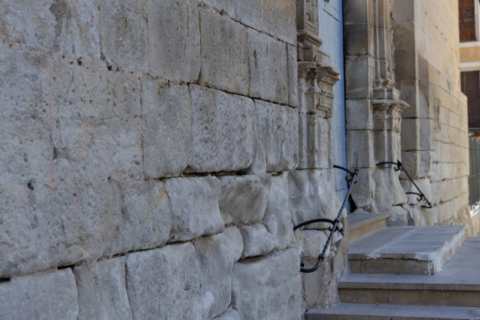 the construction of a new bell tower in 1873, work carried out by José Marín Baldo in a neo-historicist romance style which used the existing baroque details as a base.  This new bell tower has a clock facing the Plaza Mayor, and the town hall, the Casa Consistorial, which was started around the same time.
The Basílica was consecrated by the bishop of Astorga who was born in Cieza, D. Jesús Mérida Pérez, on 3rd May 1946, containing several notable artworks and alterpieces by: José Planes, Ignacio Pinazo, González Moreno, José María Ponsoda and Manuel Juan Carrillo.
The church of La Asunción is in Plaza Mayor, Cieza
Click for map, Plaza Mayor, Cieza
 
article_detail
Contact Murcia Today: Editorial 966 260 896 / Office 968 018 268