Date Published: 12/04/2023
10 tax deductions you can benefit from in the Region of Murcia this year
ARCHIVED ARTICLE
-
Submissions are now open across Spain for the 'Declaración de la Renta' 2023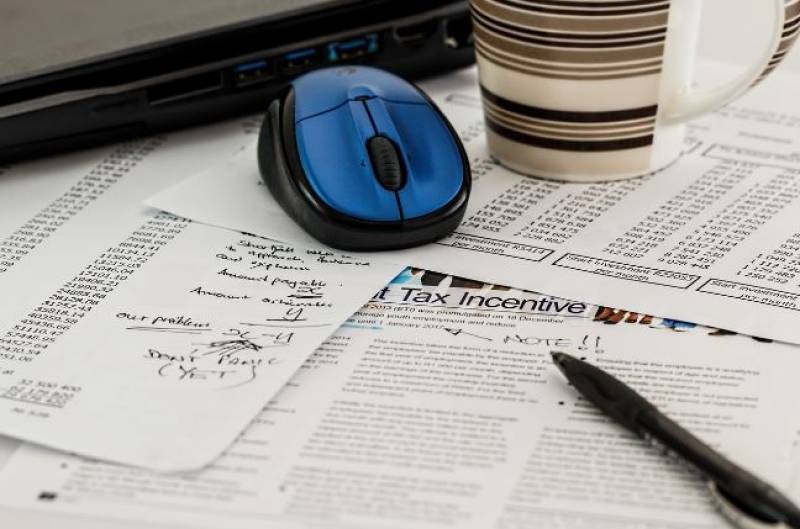 It's that time of year again when anyone who is resident in Spain must turn their attention to the tedious yet necessary income declaration, or 'Declaración de la Renta'. The official deadline doesn't hit until June 30 but you can start filing your tax returns online from Tuesday April 11.
The 2023 income tax returns are filed for any income that corresponds to the year before, 2022.
While the process is one that most people don't look forward to with any particular relish, the good news is that in the
Region of Murcia
, workers can benefit from up to 10 tax deductions in their income statement and save a few euros.
Here are the tax breaks open to residents in the Murcia Region:
A big change this year applies to income tax, which has been reduced by 4.1% in the first four sections of the personal tax rate scale. This will mean significant savings for those whose salaries increased throughout 2022, around 330,000 taxpayers.
There's good news for self-employed workers also, as the scale for income tax, which is known in Spanish as the 'Impuesto sobre la Renta de las Personas Fisicas' or IRPF for short, has been changed, with the aim of lowering payments for lower earners.
Younger people, large families and people with disabilities can apply a deduction of 10% on their rent up to the value of 300 euros, a measure that's expected to benefit around 4,500 people.
Working mothers may apply a deduction for each child under the age of 18 years. This will be calculated on an upwards sliding scale: 300 euros for the first child, 350 for the second and 400 for the third. This measure, aimed at women with low and medium income (less than 20,000 euros in an individual return and less than 40,000 euros in a joint return), could benefit nearly 23,800 working mothers.
Staying with families, there are several more areas where deductions apply, including: disability deductions for childcare expenses; conciliation expenses; investment in habitual residence of people up to 35 years old; by birth or adoption; for investment in renewable energy facilities; or the deduction for investment in water saving devices.
Yet another regional measure allows taxpayers who donate to bio-sanitary research to deduct 50% of the cost.
Along the same lines of charitable contributions, workers who donate to causes aimed at protecting the cultural heritage of the Region, or those aimed at cultural and sports activities, can also get a tax break of up to 50% of the donated figure.
Likewise, 20% can be deducted by those who buy shares, up to the value of 10,000 euros, in new or recently created entities on the alternative stock market.
Similar to the last point, taxpayers will be allowed to deduct 20% of the cost of investment in alternative stock companies which are in the process of expanding.
The last big tax break applies to taxpayers who have assumed the care of people over 65, or individuals with disabilities, who are resident in state facilities (nursing homes, residential units, etc.). These workers will be entitled to apply for financial support up to the value of 600 euros.
Image: Pixabay
article_detail

Address
Avenida de la Libertad Edificio Europa no. 301, 2nd Floor, Business Premise No. I, 30710, Los Alcazares, Murcia
Tel: +34 968 58 30 53

Specialists in Conveyancing, Property Law, taxes, probate and residency in Murcia
Abad & Asociados Abogados y Economistas, S.R.L. is a firm of English-speaking lawyers and accountants founded in 1996 in Murcia by Isaac Abad, winner of the "Best Lawyer 2022" award in Tax Law in Murcia granted by "Best Lawyers".
The Abad Abogados Murcia law firm specialises in offering innovative legal solutions to its clients, prioritising quality, satisfaction and success. With offices in central locations in Murcia city, Los Alcázares and La Zenia in Orihuela Costa, Alicante, it is easy for expats and foreign citizens abroad in Spain to access the legal services they need.
The team at Abad can help you with any issues relating to Real Estate and Property law, Taxation, Litigations and Commercial law in Spain. From getting a NIE number in order to
be able to undertake official paperwork in Spain, to completing your residency and visa requirements, they are there to ease every step of the move to Spain for people wanting to come and live in the country.
They can also handle any resident and non-resident tax declarations in Spain, including property taxes and issues surrounding double taxation across international borders, as well as inheritance tax and wills.
Whether you want to formally register your own business in Spain, take someone to court or face being taken to court yourself for whatever reason, Abad & Associates will be by your side.
Their unqualified successes in helping clients navigate these issues have made Abad Abogados one of the leading firms of Lawyers and Accountants and Tax Advisors in the Region of Murcia and in Alicante province.
Contact Murcia Today: Editorial 966 260 896 / Office 968 018 268